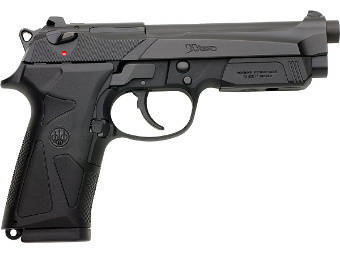 State Corporation "Russian Technologies" began negotiations with the Italian
armory
Beretta to establish a small arms joint venture. This, according to ITAR-TASS, said the general director of the state corporation Sergey Chemezov at a meeting with Russian Prime Minister Vladimir Putin. According to Chemezov, the joint venture will produce hunting and sports weapons, as well as pistols for special services and police.
According to preliminary data, the joint venture will work at the beginning of 2011. According to Chemezov, all products manufactured at the joint venture will be exported, including to the CIS countries, as well as to the domestic market of Russia. Other details about the joint venture are not yet known. Founded in 1526, Beretta is the oldest weapons company in the world. It produces pistols, submachine guns, rifles, carbines, rifles and revolvers.
During the meeting with Putin, Chemezov also announced that Russian Technologies intends to concentrate the manufacture of small arms at the enterprises in Izhevsk. In particular, military products will be manufactured at Izhmet and Izhmash. At the same time, the Molot machine-building plant, which produces hunting weapons and RPG-7, will be redeveloped. According to Nikita Belykh, the governor of the Kirov region, it is planned to create a "normal industrial park" in the squares that will become free as a result of the transfer of production to Izhevsk.
Earlier, Deputy Minister of Defense of Russia Vladimir Popovkin spoke about the need to concentrate the production of various kinds of military products in one center. In particular, at the beginning of April 2010, he announced that new plants for the production of military equipment would be built in Russia, which would reduce the cost of finished products.
As an example, Popovkin cited a room at the Izhmash plant, in which only one foreign-made machine was installed. "All this is heated, protected, and as a result, the cost of one trunk is four times more expensive than that purchased abroad," explained Popovkin.