Squad of ships of the North
fleet
led by the newest frigate Admiral Gorshkov, continuing a long voyage, he visited the South American state of Ecuador, making a business call at the port of Puerto Bolivar. This was reported by the press service of the Russian Navy.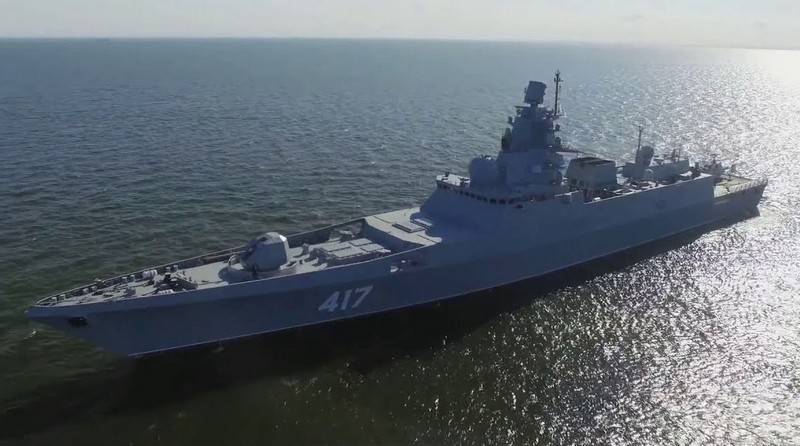 As they say in a common report, the call to one of the ports of Zkvador was provided for by the hike plan. The visit will last for three days, during which the detachment will replenish food and water supplies, the crews of the detachment's ships and ships will make city tours, and the detachment commander captain 1 rank Vladislav Malakhovsky and the frigate commander captain 1 rank Igor Krohmal will pay a number of visits to the command armed and naval forces of Ecuador, as well as the head of the city.
The business call of the Russian navy men in the port of Ecuador is carried out in accordance with the long-range cruise plan. It will last three days. After the replenishment of water and food supplies, ships and ships of the Northern Fleet will continue to perform tasks of long voyages in the Pacific Ocean off the coast of Central America.
- said in a statement.
The press service noted that the Admiral Gorshkov frigate, the Elbrus logistics vessel and the Nikolai Chiker rescue tug went into the port of Puerto Bolivar. The frigate will be open to the public for all the time spent in the port.
Earlier it was reported that the 8 June frigate for the first time in its
stories
crossed the equator, moving from the northern hemisphere to the southern. On the ship, a comic celebration was held, during which the lord of the seas and oceans, Neptune, doused all the participants with outboard sea water.
A detachment of ships led by the frigate "Admiral Gorshkov" went on a long-distance cruise of February 26 from Severomorsk. Since the beginning of the trip, more than 25 thousands of nautical miles have already been covered.