Royal New Carrier
fleet
, HMS Queen Elizabeth, will be placed at the disposal of the North Atlantic Alliance as part of the Preparedness Initiative program, which is scheduled for 2021.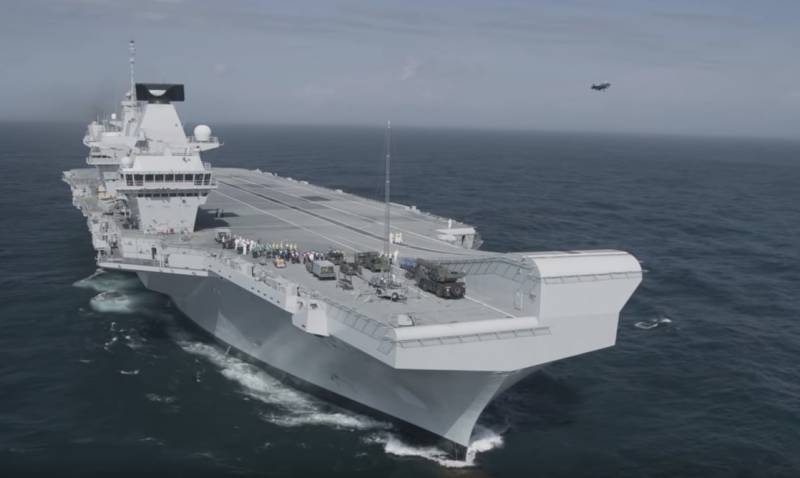 I am pleased to announce that NATO will soon be able to call upon [for its needs] aircraft carriers of the "Queen Elizabeth" class and the UK F-35 fighter jets, which will help in fighting threats around the world
- announced outgoing British Prime Minister Theresa May on 4 June.
The Preparedness Initiative was agreed at the Brussels Summit on July 11-12, 2018. Then the obligation was made to create a group of rapid reaction forces on the basis of national troops from 30 mechanized battalions, 30
aviation
squadrons and 30 warships. They must be ready to deploy in the event of a crisis within 30 days.
Whether projecting world power, intending to fight or deliver vital help across the planet, HMS Queen Elizabeth and her syship HMS Prince of Wales will be flying the flag of global Britain
- noted the Minister of Defense of the country Penny Mordaunt.
The aircraft carrier Queen Elizabeth was commissioned in December 2017 year, the achievement of combat readiness is scheduled for 2020 year.