Up to the end of 2020, the Russian Aerospace Forces will also receive 20 multi-purpose fighters of the 4 ++ generation Su-35С according to the contract in force between the Ministry of Defense and the Sukhoi company. This was announced by Deputy Defense Minister Alexei Krivoruchko during a visit to an aircraft factory in Komsomolsk-on-Amur, which produces these machines.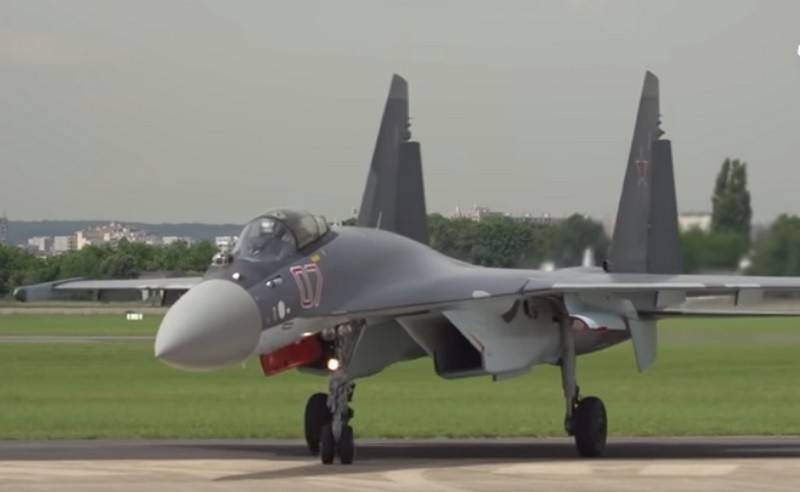 According to the deputy minister, the airline is fulfilling the contract for the construction of 4 ++ Su-35С generation fighters with high quality and on time, the military will receive several fighters even earlier than the deadline this year. All in all, by the end of the 2020 of the year, under the current contract, the VCS will be supplied 20 fighters of this type. About the conclusion of any additional contracts for fighter aircraft were not discussed.
According to Su-35, the company fulfills all its obligations on time, this year we will receive several cars even ahead of time. In accordance with the terms of the current contract, we expect to receive another 20 Su-35C fighter during this and next year.
- declared Krivoruchko.
At the same time, the deputy minister noted that the enterprise is constantly working on the modernization of the Su-35S aircraft, including taking into account the use of the fighter in hostilities in Syria. The following aircraft modifications will be able to use all available types
aviation
air-to-air and air-to-ground missiles. It is not reported whether the aircraft of the new modifications will be included in the number of fighters that will be delivered to the Russian Aerospace Forces by the end of 2020.