Issues of the development of the Arctic today are coming to the fore among the leading world powers, including those that have no geographic access to the Arctic region. The interest in resources, logistics routes, the position of the region from geopolitical and military points of view - all this plays an important role.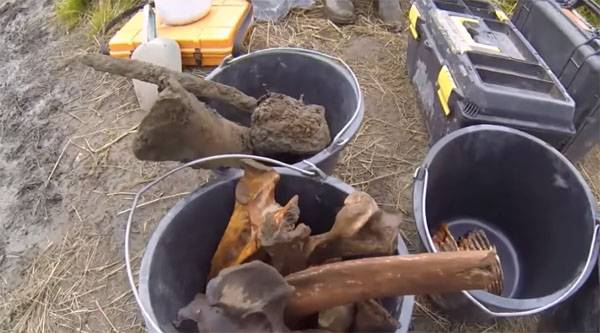 In the video, presented on the YouTube channel "Day of TV" tells about the discoveries of archaeologists, which can be called sensational.
In particular, it tells about the stages of development of the Arctic in the ancient period, about the numerous inventions of a man who was forced to live in harsh conditions, to resist the elements, adjusting his life.
Archaeologists have obtained, as stated in the film, irrefutable evidence that even one and a half thousand years before our era, a developed culture existed on the territory of the modern Russian Arctic. Representatives of this culture inhabited vast spaces stretching from Alaska to Wrangel Island.
Among the artifacts discovered by scientists are detailed instructions that the ancient inhabitants of the Arctic created to teach whalers how to hunt sea giants. The ancients used materials that still store images to gather information. One such material is walrus tusk.
The products of ancient people created from the mammoth's tusk tell a lot.
All the details about the ancient Arctic and its development - in the video channel "Day TV":