The Indonesian press talks about the incident with French fighter aircraft wing aircraft carrier Charles de Gaulle. We are talking about Dassault Rafale aircraft, which took part in exercises in the airspace of Indonesia together with the local military
aviation
.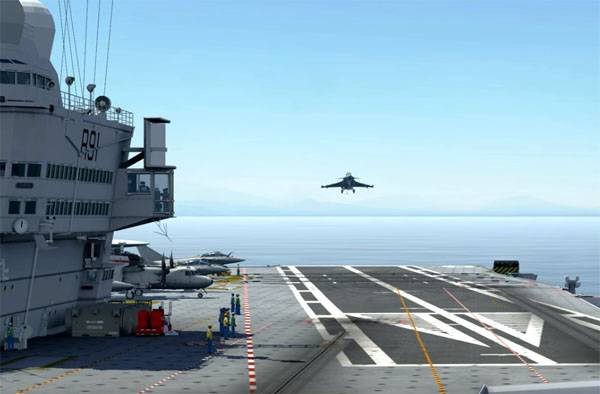 Seven fighters of the French Navy on Saturday were supposed to return on board the Charles de Gaulle after completing one of the stages of the exercise, but could not do it.
At that time, the French aircraft carrier was located approximately 100 nautical miles west of the exclusive economic zone of the Indonesian island of Sumatra. During the flight, the Rafale fighters were caught in bad weather: a dense fog covered the area of ​​the exercise, and heavy rain was falling. In such circumstances, the pilots attempted to land on board the aircraft carrier, but this, as stated, "hid a threat", and therefore they refused to board the Charles de Gaulle on board.
As a result, it was decided to land aircraft at the Indonesian Air Force Base in Aceh province.
Moreover, it turned out that the two Rafale had technical problems. What kind of problems in question, not yet reported.
The command of the Indonesian Air Force notes that the Indonesian technicians have carried out an inspection of the technical condition of the French aircraft. Together with the French, it was decided to temporarily leave these two fighters at the Aceh airbase in order to eliminate the problems identified. Five other Rafale, made an emergency landing at the Indonesian Air Force Base, a few hours later returned to the aircraft carrier.
In France, meanwhile, there were questions to meteorologists who did not provide the Navy pilots with an accurate forecast before the flight. However, in the meteorological service they note that at this time of year in the Sumatra region the weather is usually extremely changeable.