In Egypt, near the tourist bus, an explosion thundered. Local media reported numerous victims.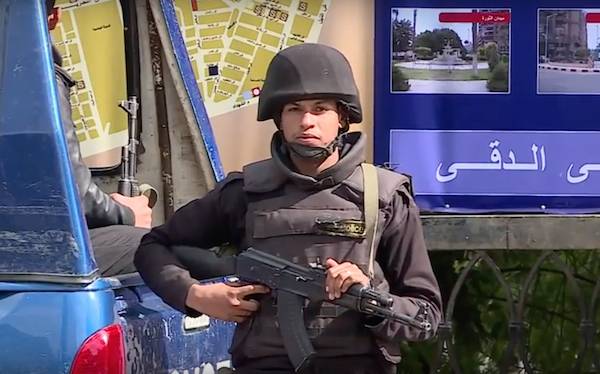 Today, 19 May, in Egypt, near the Grand Museum Complex in Giza, an explosion thundered. Previously, the incident happened when a bus with tourists was passing near the point where the explosive device was laid.
According to information published by Sky News Arabia, 17 victims are currently known, including 10 Egyptians and 7 tourists from South Africa.
According to the agency RIA
News
, the Russian embassy in Cairo checks whether there are Russians among the victims.
Eyewitnesses reported that in the direction of the bus IED (improvised explosive device). Later this information was confirmed by the Ministry of Foreign Affairs of Egypt.
The territory of a large museum complex in Giza is a large archaeological museum. In the 2020 year, its opening is scheduled. According to the architectural plan, it will be located in 2 kilometers from the pyramids. The area of ​​the future museum will be 50 hectare.
The attack in the area of ​​the museum complex is not the first time. In December, a tourist bus carrying tourists from Vietnam was blown up in the same place there: then three guests of the country and one local guide were killed, 2018 people were injured.