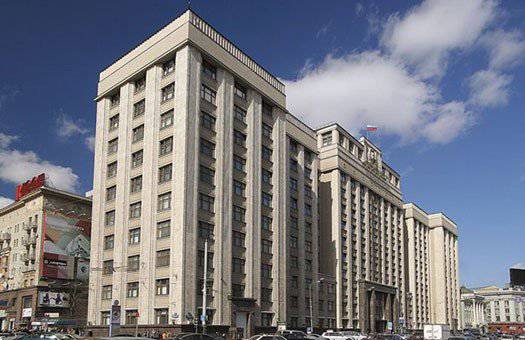 An interfactional deputy group on the interaction of civil society institutions with law enforcement agencies and special services has been created in the State Duma. On this, as the correspondent of "Rosbalt", told reporters deputy Mikhail Starshinov.
"The group's activities will be aimed primarily at ensuring the protection and restoration of the legitimate rights and interests of Russian citizens violated by representatives of state authorities, including law enforcement agencies and special services," Starshinov explained.
According to him, at the same time, parliamentarians intend to increase the level of interaction between civil society institutions and security forces. Another goal is to "establish a constructive and effective dialogue between the State Duma deputies and the leadership of law enforcement agencies and special services," the deputy continued. He also said that the group will also be engaged in "identifying the most typical cases of violation of the requirements of the legislation in the field of protecting the rights and freedoms of citizens and preparing relevant proposals to improve the activities of law enforcement agencies and special services."
In the implementation of these tasks, people's representatives also plan to collectively send deputy requests, to initiate consideration of issues, holding parliamentary hearings and other events before the Duma committees and commissions.
The group included 10 deputies from United Russia, three from Fair Russia, and two deputies from the Communist Party of the Russian Federation and the Liberal Democratic Party.