An interesting look at the expansion of NATO from the citizens of those countries that are part of the North Atlantic Alliance. Many people in our country believe that NATO is a monolithic association that clearly follows the charter and applauds ideas for further expansion. In fact, such a judgment is erroneous. And often, citizens of NATO countries express harsh criticism of NATO.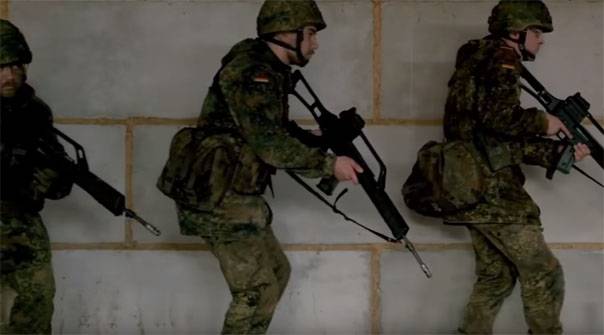 On the YouTube channel PolitRussia material is presented, which is a translation of the article by German political scientist Herman Plopp. The German specialist reflects on the topic of what constitutes the North Atlantic military bloc these days - 70 years after its foundation.
One of the remarks about NATO's 70 anniversary:
A number of troubadours continue to sing the praises in honor of this elderly maiden. The essence of these praises (about the creation of NATO) is in the same related stories, including "the aggressiveness of the USSR after the war."
One of the points pointed to by the German political scientist is that the Western countries allegedly wanted to live in peace after the 1945 year, but Stalin's USSR "wanted the war to continue". And allegedly in response to this, the "progressive West" had to follow the path of a new military-political self-organization. Moreover, this path was in an ever-expanding direction - to the east, even after the Soviet Union had ceased to exist.