Russian latest
aviation
the armor-piercing rocket successfully completed state tests.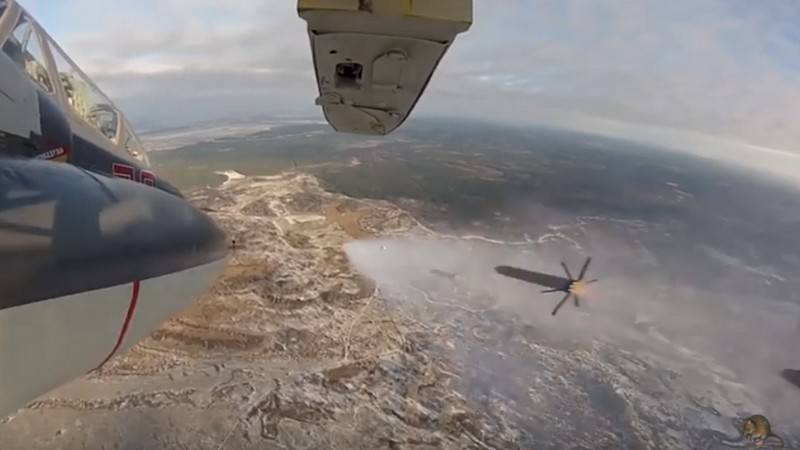 The Ministry of Defense reported when it will adopt. Timing was announced by Alexander Kochkin, deputy general director of NPK Tekhmash, at the 14 defense industry exhibition IDEF-2019 in Istanbul.
According to him, state tests of the new unguided aircraft rocket "Broneboyshchik" were completed last year, and now all the product documentation is in the Ministry of Defense. It is planned that before the end of the first half of the year, the military department will decide on the adoption of the "Armor striker" for service.
At the same time, he noted that for the time being, the state program of armaments and the state defense order does not provide for the purchase of the armor-end armor missile for this period (1 of 2019).
In such a situation, everything depends on the decision of the military department, their word will be decisive. If a decision is made to purchase it, the rocket will go to the armed forces.
- declared Kochkin
Earlier it was reported that the newest rocket C-8OFP "Broneboyschik" should complement the family of unguided missiles C-8 for use with airplanes and helicopters (Su-24 / 25, Mi-8 and others). It is designed to destroy light armored vehicles and surface ships at a distance of 6 km. Its peculiarity is that, depending on the task, it can explode when it strikes an obstacle, in front of it or behind an obstacle.
C-8OFP has a caliber 80 mm as well as C-8, but the power of the new ammunition exceeds the power of its predecessor 5-6 times.