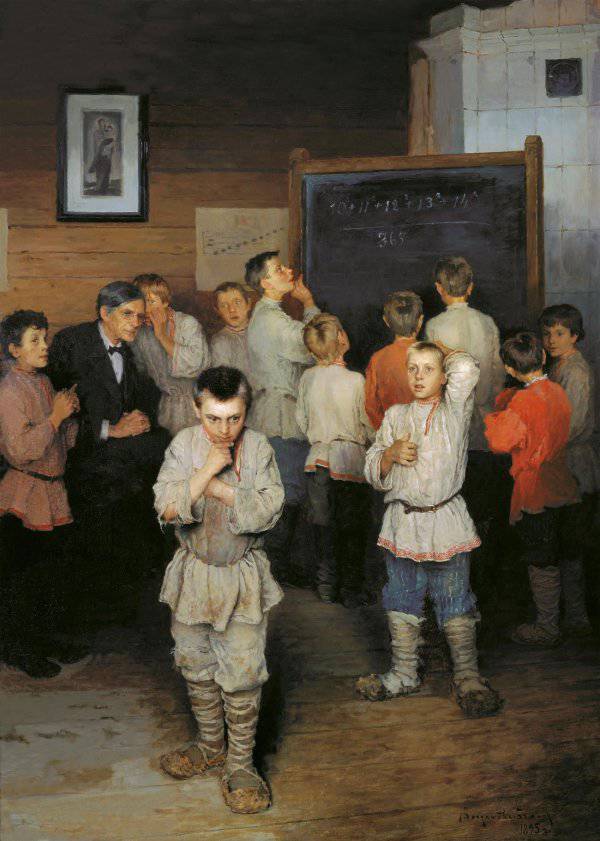 In Russia, there are increasingly calls to abandon higher education. Recently, for example, the words "in defense of human labor" were heard from the mouth of the presidential envoy in the Urals Federal District Igor Kholmanskikh. Stressing the lack of skilled workers, Kholmanskikh cited figures: in the 1980s. Higher education had 25% of the country's population, and now it is of the order of 90%.
What should the Russian educational system as a whole be like in order for its part - specialized secondary education - to produce qualitative results and be in demand? About this - in an interview with the expert on development management and training, deputy director of the Institute of Philosophy of the Russian Academy of Sciences Peter Schedrovitsky.
Ytro: Peter Georgievich, appeals to abandon higher education in favor of secondary education, since the Russian economy cannot cope with the bias in favor of graduates, is the trend of recent months, if not years. How do you feel about this issue?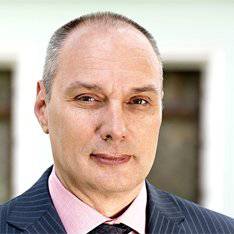 Peter Schedrovitsky:
This problem has two sides: firstly, the structure of education, and secondly, its quality. Let's start with the structure. It is absolutely not necessary that all people receive higher education. Moreover, it is not at all necessary that they receive it in a single sequential process. I have repeatedly said that the educational process itself should be built differently. A person who has received a certain level of training should be able to go to work in order to recruit his mistakes, to plunge into real situations, to form an order for himself for the next stage of training. And not to sit for six - seven years at the desk, sitting out from the army, having no motivation for the real educational process. A person cannot know what he needs without confronting reality, without ever seeing his workplace. But he should have a clear guarantee that, having interrupted his education, he will be able to return to it in the future if he wants.
Y: Do you need a complete restructuring of the entire education system?
P.SH .: Right. The educational process should and can be broken down into certain stages, the essence of which is not to get qualified, but to form competence - the ability to do something. This applies to higher, and secondary special, and school education. The previous stage of the reform severely damaged, for example, the traditional Soviet system of vocational education and training - technical schools. Hence the huge shortage of workers, which we state today. But you need to start at school, as from the first stage, the preparation in which objectively leaves much to be desired.
"Y": You judge by the results of the USE, the attitude towards which in the educational environment is ambiguous?
P.SCH .: And for them as well. The Unified State Exam during the last three years provides an opportunity on a massive scale for the full sample to assess the results of school learning. No matter how criticized this system, it demonstrates the level of training in the school in the whole country. When the first version of the USE was made, teachers and scientists criticized it for its low level. Today, looking at the results, we understand that even this low level is more than two-thirds too heavy for the graduates of our schools. Moreover, over the past three years, in fact, we still had to lower the quality of individual tasks.
As a consequence, the following problem situation arises: some use the results to criticize the quality and level of funding in the educational sector over the past 15 years. They say: "In the Soviet Union, there was a quality education. Look at what we have come to now!" And who said that in the Soviet Union was a quality education? We have no such data.
"Y": That is, objective statistics did not exist?
P.SCH .: No, of course. For example, I believe that in the Soviet Union there was a very high differentiation of the quality of education between the conditionally standard ordinary school and a certain level of educational institutions included in the system of profile preparation for higher education and for work in certain sectors in the future. Everyone knows that Fiztech received the lion's share of its applicants from specialized mathematics and physics and mathematics schools. They were the most talented students of regional scale. Such terminals existed throughout the country. At the same time there was a certain system of summer schools, olympiads, etc. And we can say that the level of preparation of applicants for several educational institutions was maintained by a hierarchical system that reached the lower grades. And what was the rest of the training system, we do not know.
According to the Physical and Technical "Vacuum Cleaner", which was only a part of the Soviet education, it is impossible to draw conclusions about the quality of the whole system, since you and I understand perfectly well that it is the average results that are important. Talented children are always there, but good results are needed for average children.
And the economy, as we know, is moving middle peasants. Do you know this old good bike that the rate of climb uphill is determined by the last, not the first? Especially if he carries matches and a tent. Therefore, we received for the first time, with the help of the USE, a slice of the level of training throughout the country, we saw the starting point for setting some goals and objectives. And it is absolutely clear that again to focus on a small group of privileged educational institutions - secondary, higher - and to ensure that one of them enters the top 100 of the world rankings, this does not at all mean solving the problem of education.
"Y": So what do experts say about the results of the USE?
P.SCH .: When we look at these results, the content of those goals that are meaningful and realistic to set in relation to the current situation is far from ambiguous. Well, for example, we are faced with the fact that a huge number of high school graduates cannot use the knowledge that they have received: they have memorized it, but they do not understand it. This is shown by the results of the USE and those selective studies on international methods that are used in our country.
And this problem is relevant not only for school. A huge array of both school and university education works not to form the competence and free movement of a teenager in the space of knowledge and activity, but to learn: to take an exam, to fulfill a certain clear standard. But it is necessary to give him not a direct task, but an indirect one, to formulate the conditions a little differently, and he will no longer know, cannot reproduce this stamp. In such a situation, it is quite clear that when getting from a university to production, a person cannot use the knowledge given to him.
"Y": What is the main problem?
In teaching methods: verbalism in training programs, an overestimated number of throat watches and much less work experience, design, research work and in general all that forms the independence of thinking. The problem is not students: it is not their fault that they are taught this way. This is the fault of the entire system of organization of the educational process.
"Y": Exit?
P.SCH .: First of all, retrain teachers. And also to change the methods, standard programs, the balance of different forms of education in the structure of the curriculum. But how to do it? This is a huge system. Do you replace the whole class of teachers and professors in universities? This is ridiculous!
"Y": Can Western experience help us in this situation?
P.SCH .: Our own experience can also help us. Please note that today in many universities, in engineering and in business schools, the project method is used. What is the project method? In the course of the educational process, students together with teachers are engaged in real projects: not learning tasks, but doing real project work. Despite the fact that exactly today this project method of teaching occupies such a serious place in the training systems, it was invented a long time ago, more than a hundred years ago, at the end of the XIX - beginning of the XX centuries, and simultaneously in Russia and in the United States. There was such a very famous American philosopher and educator John Dewey, who generally believed that this was the main method in the education system.
"Y": And in pre-revolutionary Russia, it is practiced?
P.SCH .: Yes, a number of educational institutions - first of all, engineering and technical institutions - were focused on introducing this method into the system of training engineers.
"Y": Not stuck? Or did not survive the revolution?
P.SCH .: Let's be honest: the losses in the intellectual corps of the country were fantastic. Not only did many people leave, some died and died of starvation during this difficult period, but many simply could not get along with the regime for ideological reasons. Therefore, for some time, those investments that were made in the XIX century in the Russian education system, still continued to work. And we understand that those engineers who created the Russian industry before and after the war learned before the revolution or from those who studied before the revolution. As this historical potential was exhausted, the quality naturally fell. I emphasize: we are talking about mass education. We are not talking about the unique personal qualities and characteristics of an individual.
"Y": So what happens is the quality of pre-revolutionary education was higher than it is now?
P.SH .: Yes.
Y: Higher and intermediate?
P.SH .: Yes. Sure. At least because people with a university education went to work at the school. And now they have created such a strange structure, as pedagogical universities, which do not reach the university level. I point out one small problem, but it is important: how to explain to a university graduate that he should go to work at school? We treat this system as if on a residual basis: I did not find a good job, go to school. One of my friends, the principal, has not been able to find a math teacher for a year now. He gives applicants as a test five to six tasks that children in the sixth grade solve. For the year no one decided. In pre-revolutionary Russia this could not be.
"Y": This is confirmed by some numbers? Or are we judging by the works of that time?
P.SCH .: Of course, according to the works. Statistics, unfortunately, are very scattered.
"Y": So, there is a lot of experience and you can raise it?
P.SCH .: There is experience, but the problem is that a whole range of technological things are transferred only from teacher to student. They can not be read in textbooks. There must be a certain continuity. And the connection was interrupted.
And once again I want to focus on the next point. You can always say: "But in this area we have ..." and name names. We are not talking about that now. There is always a narrow group of people who break through, despite everything, and, in a sense, motivated by resistance. But this is a very specific social and cultural psycho, which is rare. And we are talking about the average level.
The emergence of some unique pedagogical technologies, author's schools, and new methods is wonderful in itself. But, as soon as the task is set to transfer this experience, to replicate the groundwork, it turns out that it is necessary to spend 10 - 15 years on team building, training and preparing teachers, introducing them into a certain system of world outlook and technical equipment. Who will do this? For example, when the methodology of developmental education was created, then in an experimental school, exceeding the average results over the usual ones in terms of the quality of training reached 40% - 50%. And at that moment, when it began to replicate, the numbers fell to 10% - 15%. As soon as you massify something, you have to lose quality, sacrifice it for the sake of mass. And you need to be ready for this.
"Y": But, apparently, the problem of the massization of copyright methods is not the only one? You regularly say that education cannot exist without communication with the future workplace of a person.
P.SH .: Naturally. This is the second side: one of the tools that contribute to the gradual growth of the quality of education is a clear order from the industry. We prepare people in one way or another, because they are demanded by the labor market. It is not worth expecting that everyone just really wants to learn and learn a lot. Teaching is always hard work. And only a certain layer of people learn, because they like the process itself. And most of them do it anyway. One of the "sticks" is the fact that sooner or later a person will have to go to work and something will be required from him. If he meets these requirements, his salary, standard of living, social opportunities will be higher.
"Y": That is, education "under the task"?
P.SH .: Of course. But then we have to look at the relationship between the education system and the industry system, the employment system as a whole. And here we see a giant paradox: the level of industry on average is such that for those who are in the highest zone of education, it is too low, and for those who are in the low zone, it is high. It turns out that the "stars" require other jobs, more highly skilled.
"Y": And not in Russia?
P.Sh .: This is as a consequence. They require a different management system, a different level of intellectualization of these jobs. They want to work on modern, high-tech, automated and relatively free, in the sense of management style, places: creative, creative, without undue directivity, on other principles of motivation. And when they look at the labor market, they see that there are few such places. They are in the business sector, where a person must build everything himself. But entrepreneurship is always inclined to a limited number of people who have received one or another professional training. Not having such employment opportunities before their eyes, the "stars" are beginning to look around, to look for work in another industry, in another country.
And the lower part - people who actually get no-good school education, and then they cannot even complete the first year of high school — do not correspond to this industry. I'm not even talking about the huge shortage of workers, with which we started and about which everything is being said. That is, again, the paradox: on the one hand, there is serious unemployment, moreover, in many enterprises there is an excessive number compared to world peers, and on the other hand, there is a shortage of workers. We all the time say that we have low productivity. What does it mean? This means that each person at his workplace produces less than he could and should in terms of technology. That is a lot of extra people. Let's think about this situation: low labor productivity and lack of personnel. How is this possible?
"Y": And how are those involved in this scheme that are not the best or the worst according to the results of the university graduation? Is there such a layer that is trained specifically to exist in the conditions of this country? Any intermediate level?
P.SCH .: Today, the average level is that a person must necessarily speak a foreign language, better than two, information technologies, freely navigate search engines, work with a modern machine park. In addition, he should be able to participate in communication, if necessary - in quality circles, in group work. In addition, what you call the average level is, in general, a fairly high set of requirements.
Moreover. Today, a vocational school graduate in Switzerland or Germany owns these technologies better than many of our university graduates. Therefore, the call to abandon higher education in favor of secondary is tempting, but can become counterproductive without discussing the quality of vocational training in the modern innovative world. Today, everyone unanimously shouts about the fall in the level of starting characteristics of people who come to this or that system: universities, which have never had such a low level of training for schoolchildren, enterprises blame universities. When everyone shouts it, there is a reason to think and start changing something.