The Israeli company Elbit Systems won the tender for the supply of 155-mm towed howitzers to the Land Forces of India. According to TSAMTO with reference to Indian Defense News, the amount of the contract could exceed 1 billion dollars.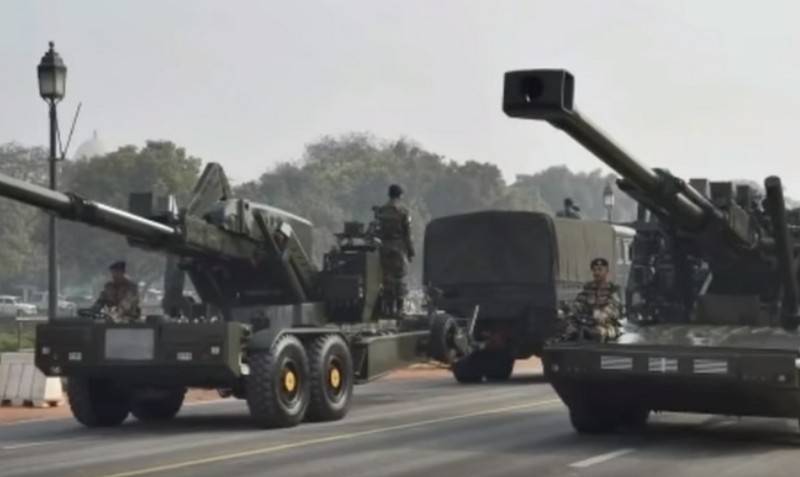 A consortium of Elbit Systems and Bharat Forge offered the Ministry of Defense a 155-mm autonomous towed howitzer ATHOS 2052. This proposal turned out to be more profitable than the French Nexter and Indian Larsen & Toubro, which offered the Indian Ground Forces a towed howitzer "Traian" modified to meet Indian requirements.
According to unconfirmed information, the consortium set a price for its howitzer even lower than the cost of the Dkhanush 155-mm / 42 howitzer developed in India specifically for the Ground Forces, the first six copies of which have already been received for trial operation by the troops.
Indian media suggest that the Indian Ministry of Defense may understate the need of the Indian Army in 1580 guns to 400 ATHOS 2052 howitzers, and instead of the remaining 1180, purchase the national ATAGS towed cannon.
The ATHOS-155 2052-mm autonomous towed howitzer is designed to support artillery fire from closed firing positions of maneuverable forces of the battalion and divisional levels. The howitzer is mounted on a towed carriage, provided its delivery to the battlefield. In the area of ​​deployment, the howitzer can maneuver independently using its diesel engine and special hydraulic wheel drives. The hydraulic system allows you to easily deploy a howitzer using hydraulic jacks and auxiliary wheels. It is equipped with a loader ammunition. Within a few minutes, ATHOS 2052 is able to leave the occupied position on its own and be deployed in a new position a few hundred meters from the previous one.
The howitzer is equipped with inertial / GPS navigation system, ballistic computer and modern digital communication equipment. The range of fire standard NATO ammunition - 41 km. Calculate 4-6 people. Physical strength when deploying a howitzer is not used.