The Russian Ministry of Defense does not exclude the possibility of building two more nuclear submarines. At present, the defense ministry is considering the issue of laying a new submarine of the new Borey-K project. It is reported by TASS, citing a source in the military-industrial complex.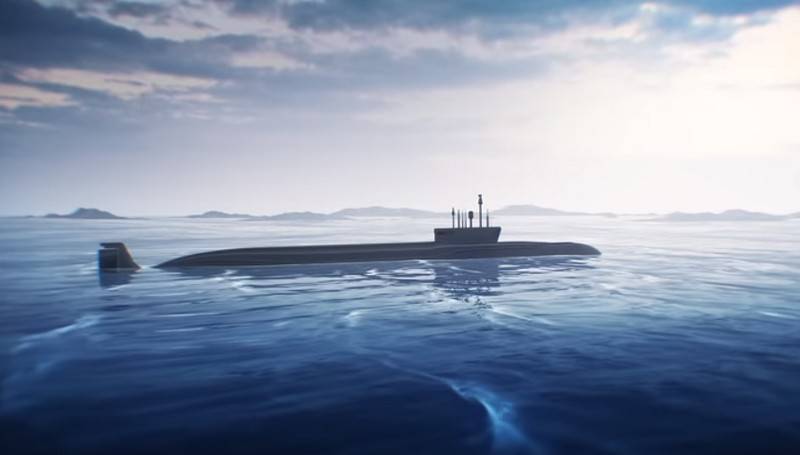 According to an agency source, the Ministry of Defense is considering the possibility of laying two more nuclear submarines of the Borey project, not as carriers of ballistic missiles, but as carriers of long-range cruise missiles. In the case of a positive decision, two nuclear submarines will be laid on the new project "Borey-K". It is assumed that they will be put into operation after the 2027 year. Moreover, the technical characteristics of the new submarines are not disclosed.
It was previously announced that Russia will no longer lay the submarines of the Borey and Borey-A projects. Currently, the Russian Navy has three nuclear missile submarines of the 955 project (Borey) of the 4 generation - the strategic missile cruisers Yuri Dolgoruky, Alexander Nevsky and Vladimir Monomakh, one submarine cruiser Prince Vladimir of the project 955A (Borey-A) is undergoing state tests and will become part of the Russian Navy by the end of this year. Four submarines of the XNUMHA project (Borey-A) are at various stages of construction. They are APNKSN Prince Oleg, Generalissimo Suvorov, Emperor Alexander III and Prince Pozharsky.
As of today, the Russian Navy has two types of cruise missile carriers: the submarines of the 949A Antey project and the submarines of the 885 Yasen and 885M Yasen-M submarines. On each of the six "Anteyev" are located on 24 cruise missiles "Granit". On submarines of the project "Yasen" and "Yasen-M" stand on 32 launchers under the KR "Caliber or" Onyx. "The submarine Severodvinsk - as part of the Navy," Kazan "passes state tests, another five" Ash "are in various stages of construction .
Meanwhile, in Russia, it was proposed to use the world's largest nuclear submarines of the Shark project as carriers of cruise missiles. Instead of recycling, two submarines of this project were proposed to be upgraded into the carriers of the Kyrgyz Republic "Kalibr", "Onyx" and "Zircon" following the example of the American strategic Ohio-class submarines converted into cruise missile carriers. The US Navy has four submarines capable of carrying up to 154 cruise missiles each.