Against the background of the visit of Estonian President Kersti Kaljulaid to Moscow, NATO partners decide to "strengthen" the northeastern flank of NATO by transferring several companies of the military to Estonia. The French Embassy in Tallinn reports on the preparation of the armed forces for the deployment of military contingent to the Russian border.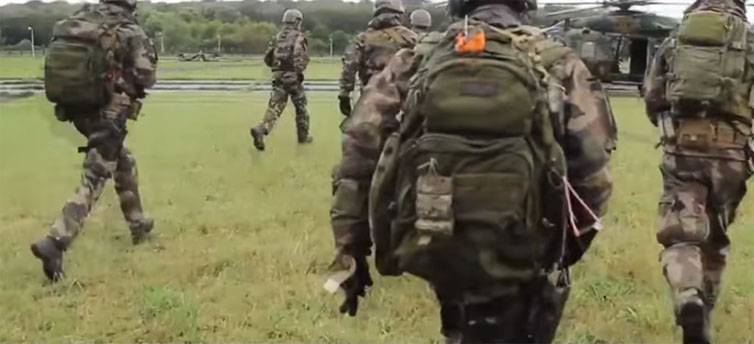 The press service of the French embassy noted that about 300 military personnel will be transferred to Estonia, as well as armored vehicles: 24 infantry fighting vehicles and four
tank
. The transfer is connected with "the fulfillment by France of its obligations to ensure security in Poland and the Baltic countries."
It is known that the French military will be deployed at the Tapa base. This is actually near the borders of Russia - less than a hundred and fifty kilometers. The French will arrive in Estonia before the end of the summer of this year. The transfer of military equipment will be carried out by rail.
Some details of the visit to the Estonian president of Moscow
It is noted that Kersti Kaljulaid decided to move away from the traditional protocol, according to which foreign delegations lay wreaths at the tomb of the Unknown Soldier in the Alexander Garden. The Estonian President instead decided to visit a memorial to the victims of repression.
On the eve, as already reported by the Military Review, a meeting was held between Vladimir Putin and Kersti Kaljulaid, at which the president of a neighboring state announced her intention to discuss "difficult issues" as well.
Meanwhile, in Estonia itself, the russophobes reacted to her visit with wariness, expressing a lot of criticism.