The head universal patrol ship of the Arctic zone of the ice class of the 23550 project "Ivan Papanin" will be launched at the end of the 2019 of the year and put into operation in the 2023 of the year. This was stated by the general director of the Admiralty Shipyards, Alexander Buzakov, reports web resource
Mil.Press FlotProm
.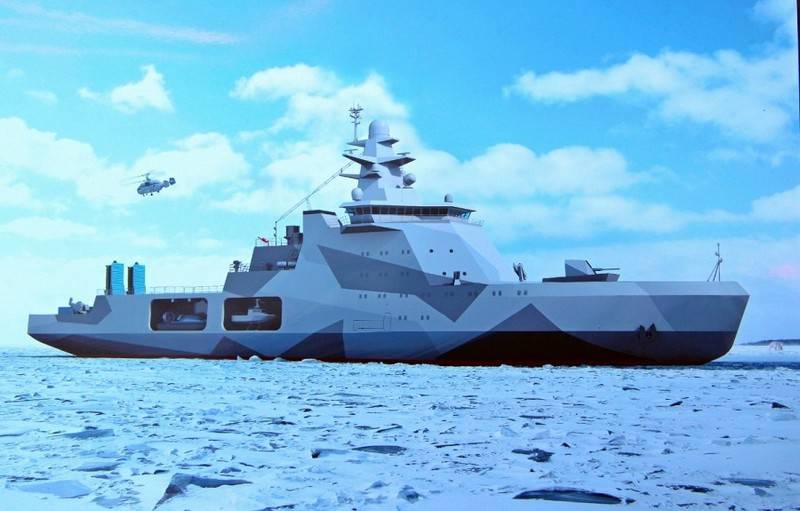 The official image of the patrol ship ice class project 23550
According to Aleksandr Buzakov, director of the Admiralty Shipyards, the launch of the 23550 "Ivan Papan" patrol ship will take place at the end of 2019, the second ship of this class and the first serial "Nikolai Zubov" will be laid down immediately after Ivan's launch Papanin. " The sections have already been completely made for him, the formation of the corps will begin immediately after the laying ceremony The transfer of "Nikolai Zubov" in operation is scheduled for 2024 year.
The lead ship of the project 23550 "Ivan Papanin" was laid in April 2017. According to the shipbuilders' plans, the transfer of the Navy ship was to take place this year. The first serial "Nikolay Zubov" was originally planned to be laid in 2018, with the transfer to the customer in 2020. However, in 2018, it was announced that the construction of combat icebreakers was being shifted to the right by 3-4, due to funding problems. It is planned to build two ships of this project.
The project of patrol ships of ice class 23550 was developed by the specialists of the Almaz Central Marine Design Bureau. New ships combine the qualities of an icebreaker, tugboat and patrol ship. The ship can be used in all navigation areas, from the Arctic to the tropical seas, while it is able to overcome the ice thickness to 1,5 meters.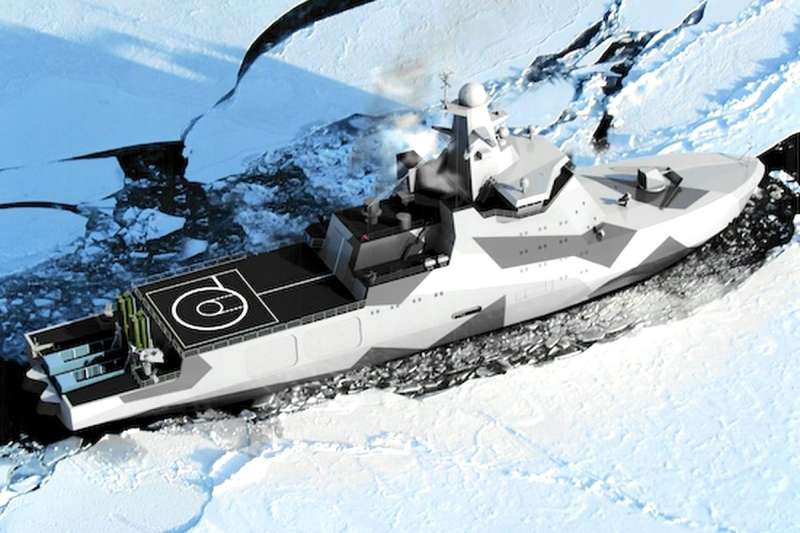 According to previously published data, the displacement of ships of the 23550 project is 8500 tons; length - 110 meters; width - about 20 meters; draft - 6 meters; maximum travel speed - 16 knots; crew / extra crew - approximately 60 / 50 people; autonomy of swimming - 60 days. Special equipment - towing winch of the order of 80 tons and two cargo electrohydraulic cranes with a load capacity of 28 tons.
Armament: automatic 76,2-mm AK-176MA artillery, anti-submarine or search and rescue helicopter Ka-27, two Raptor-type speedboats, unmanned aerial vehicles. Possible placement of missile weapons.