The Krylov State Research Center patented the hull of a warship, which, according to the developers, should have unique properties. Representatives of the center claim that, thanks to the unique contours, the patented model will provide the ship with increased speed.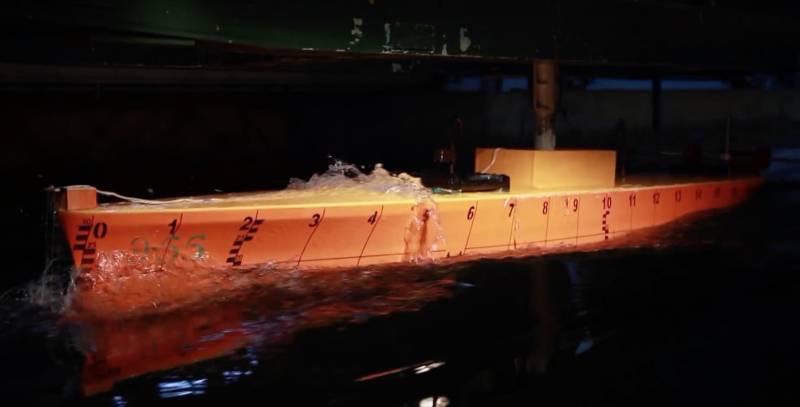 In the TASS commentary, the general director of the scientific institution said that the shape of the ship would give minimal hydrodynamic resistance. It will decrease by 25-30%.
This will increase the number of vertical launchers placed on the ship, and a half to two-and-a-half to expand the standard ammunition of warships of distant sea and ocean zones.
In addition, the new hull will allow surface ships to carry an increased amount of air defense, anti-submarine and anti-ship defense.
The model of the new building was tested in the experimental pool, proved its effectiveness during numerous inspections, after which a patent was issued for it.
Krylov State Research Center is engaged in research in the field of design and shipbuilding. It was founded in 1894 year and during this time made a significant contribution to the development of products for both military and dual use.
The experimental base of the center allows for a variety of experimental testing. On the territory of the KSCC, among others, there are pools for ice, deep-water and shallow-water tests, a landscape wind tunnel and a supercomputer.