Yesterday Samara
aviation
Aviakor plant (part of the Russian Machines Corporation) handed over to the customer the second An-140-100 aircraft manufactured by the enterprise under a contract with the Ministry of Defense of the Russian Federation. The transfer of the aircraft was dedicated to the Day of Remembrance and Sorrow, the anniversary of the start of World War II: The turboprop aircraft will be operated by the Russian Air Force. For three years, Aviakor signed a contract for the production of a series of An-140-100 aircraft with the Ministry of Defense of the Russian Federation in May 2011. By the end of 2012, the company's management plans to supply a number of aircraft to the customer. In addition, a Tu-154M passenger jet, currently being ordered by the Russian Ministry of Defense, is currently being tested at the Samara Aviation Plant.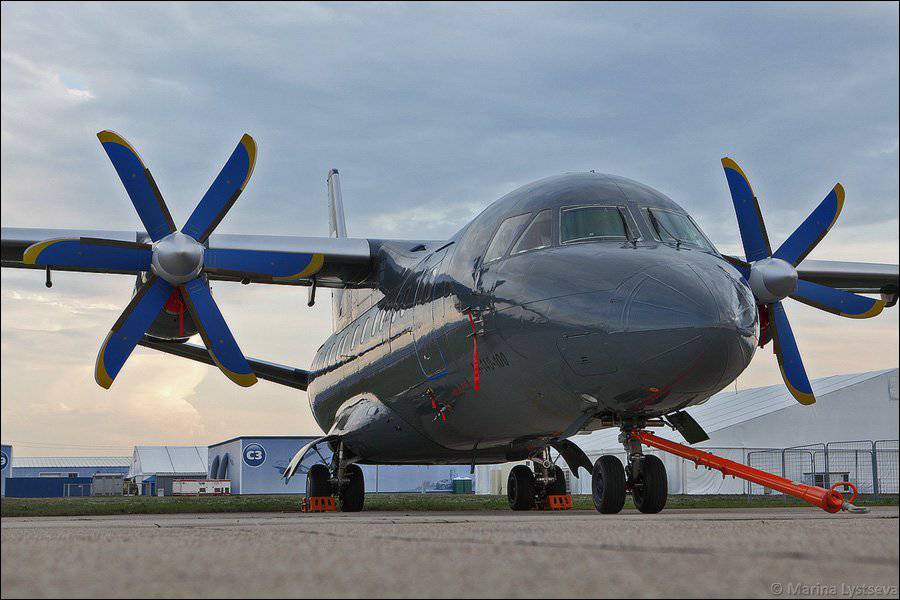 Earlier, Aviakor delivered three An-140 airlines to Yakutia. The veterans of Aviakor took part in the ceremony of handing over the An-140-100 aircraft to representatives of the Air Force - on the eve of the Day of Memory and Grief the plant management prepared a solemn program for them, presented flowers and gifts.
The An-140-100 aircraft was created to replace the An-24 and Yak-40 passenger aircraft fleet and the An-26, An-30 and An-32 cargo planes. The aircraft, designed for 52 seats, is a high-plane cantilever with a straight wing of a large elongation of a trapezoidal shape in the plan and single-fin empennage with a fixed stabilizer mounted on the fuselage. The liner is completed with two TVZ-117 VMA-SBM1 turboprop engines located in gondolas under the wing. The motors are equipped with AB-140-100 six-blade reversing screws. The high location of the engines on the wing eliminates the ingress of foreign objects from the runway, which, in combination with low-pressure pneumatic chassis, allows reliable operation of the aircraft even on unpaved runways.

The first flight of the An-140 Russian assembly took place in August 2005.
The Aviakor Samara Aviation Plant carries out mass production of An-140-100 aircraft from 2006. Three such aircraft are successfully operated by the regional airline Yakutia and one in the Russian Defense Ministry.