The United States, which suspects Russia of making illegal supplies
weapons
in Syria, they themselves indirectly participate in armed conflict. For example, in southern Turkey, near the border of Syria, a group of CIA employees secretly engaged in the proliferation of weapons between Syrian opposition forces.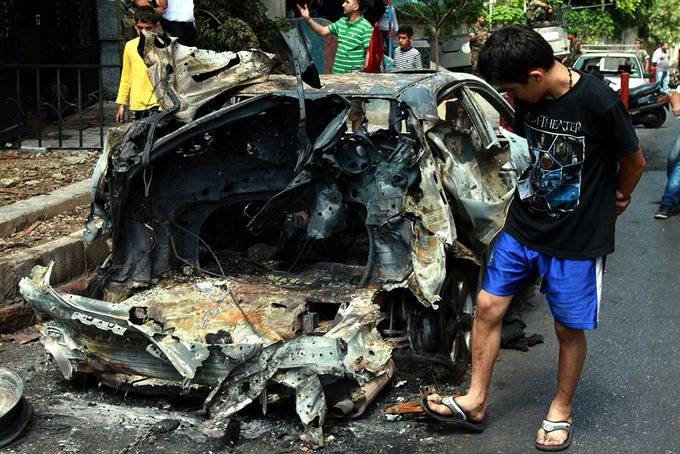 For several weeks now, officers of the special services have been at the Turkish border, who determine which groups need assistance, and also control the supply of ammunition in order to prevent them from falling into the hands of Al-Qaida and other terrorist organizations.
It is no secret that the weapon in the form of assault rifles, grenade launchers, ammunition and anti-tank weapons, today enters the territory of Syria mainly through the Turkish border and is paid for by Saudi Arabia, Turkey and Qatar. Such a hint was made in the administration of US President Barack Obama, while they stressed that America is not engaged in the supply of weapons to opponents of the Syrian President Bashar al-Assad.
At the same time, the White House announced that Barack Obama and his inner circle are trying to force Russia to stop the supply of arms to Syria. As Benjamin Rhodes, the deputy national security adviser for strategic communications of the United States, said, the American leadership would like to stop selling arms to the political regime of Bashar al-Assad, as he believes that there is enough evidence that the Syrian leadership will use the military against civilians. This Rhodes said after the meeting ended in Mexico, the American President Obama and Russian President Putin.
Recall that the supply of weapons to Syria, allegedly conducted by the United States of America, became the ground for scandal. The reason for the scandal is the incorrectly translated phrase of Sergey Lavrov, the head of the Russian foreign affairs agency.
Speaking on the Iranian television, the Russian Foreign Minister allegedly stated that the equipment and weapons that America supplies to Syria are used by rebel forces against government forces, while the Russian Federation doesn't violate international law by supplying weapons to the Syrian army. However, in reality, the Iranian media inaccurately translated the words of Sergey Lavrov. Later, the head of the Russian Foreign Ministry explained that he was referring to US arms shipments to the Middle East region.
Then the Russian foreign minister said that the Russian Federation does not supply things to Syria that are used in the fight against civilians, unlike America, which regularly supplies such special means to the region and considers it to be in the order of things.
Perhaps Lavrov spoke about Bahrain. This is how the Russian minister was understood at the US State Department: Victoria Nuland, his representative, stressed that in no case should the United States be able to compare the delivery of military equipment to Bahrain and the sale of weapons to Syria by the Russian Federation.