North Korea has developed its own air-independent power plants (VNEU) for diesel-electric submarines and even offered them for export, reports bmpd blog with reference to the Taiwan newspaper "Taiwan News".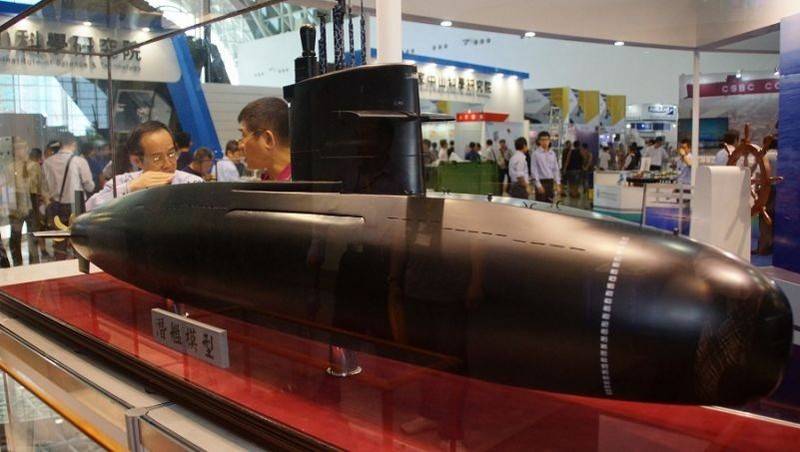 Model avanproekt promising large non-nuclear submarine for the Taiwan Navy
According to the Taiwanese publication, a few years ago, the DPRK offered Taiwan its own technology of an air-independent power plant (VNEU) for submarines. The VNEU developed in North Korea was proposed to the Ministry of Defense of Taiwan for use on its own diesel-electric submarines designed on the island.
It is reported that the proposal was made to the Ministry of National Defense of the Republic of China through the "Taiwan Trading Company." The North Koreans offered Taipei a number of their own projects for sale, including ultra-small submarines of the Yono and Yugo types, a small submarine of the Sang-O type, and a VNEU system developed by the designers of the DPRK.
To get acquainted with the North Korean proposal to the Chinese city of Dandong, located near the border of the DPRK, a Taiwanese submariner traveled, who met there with high-ranking military representatives of the DPRK and was convinced of the authenticity of the proposal and the North Korean system's performance. However, Taipei rejected the proposal of the DPRK, fearing a violation of the UN sanctions against North Korea.
It should be noted that for some reason, Taiwan does not have the ability to purchase submarines abroad and, therefore, it was previously decided to develop its own project of non-nuclear submarines for the Taiwan Navy. In the 2018 year, the first boats of Taiwanese construction were reportedly planned to be equipped with a purely diesel-electric power plant, without the use of a VNEU, although the possibility of using a VNEU in the future is being considered.