On the eve of the regular telephone conversations of the Israeli and Russian leaders. Benjamin Netanyahu called Vladimir Putin a few days before the elections in Israel. According to Israeli media, during a telephone conversation, security issues in the Middle East were discussed. At the same time, security in this region is far from being the best known. Difficulties were added by Trump's recognition of the Golan Heights as Israeli territory and the appearance of maps in the US with the "new" borders of Israel and Syria.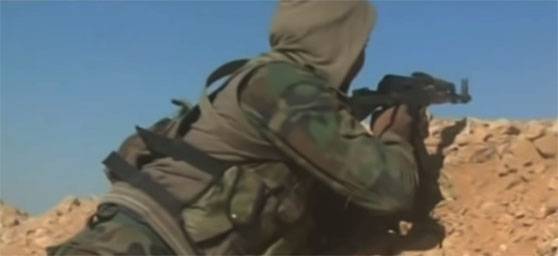 The Israeli portal Nziv, citing the Al-Arabia media network, writes that Iranian units are deployed to the Syrian-Israeli border. This is the so-called
Basij
- militarized militia, structurally related to the Islamic Revolutionary Guards Corps (IRGC).
It is alleged that the Iranian forces deployed between the settlements of Tasil and Arna - near the border with Israel, at the Golan Heights.
From the material:
At the same time, Syrian intelligence units are located in the city of Tapas, near the Israeli borders in the Golan. There they are preparing to render assistance to Hezbollah.
At the same time, the Israeli media remind that Russia "promised to assist in the withdrawal of Iranian and pro-Iranian forces outside the 100-kilometer zone near the Syrian-Israeli border." In other words, the Israeli reporters are trying to shift the blame for the appearance of the mentioned Basij (if such an appearance occurs at all).
From the material in Nziv:
Will Kasem Suleymani (one of the commanding officers of the IRGC, - approx. "IN") be able to impose the power of his troops in the south of Daraa, or will Putin succeed in negotiations with Israel and push these forces out of there?