At the international exhibition Eurosatory-2012, held in Paris, CMI Defense and Renault Trucks Defense presented a sample of a remote-controlled turret cannon. The installation of a lightweight armored remote-controlled 30-millimeter cannon on the VAB 6x6 BTR tower, according to Renault Trucks Defense and CMI Defense, is the best solution for remote combat.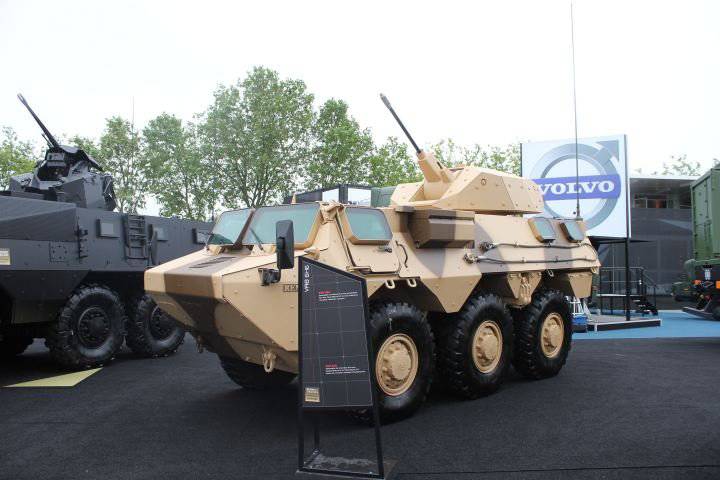 The French armored personnel carrier VAB, which is in service in the 20 countries of the world, as well as its latest modification, the Mk3 VAB, are capable of carrying eight infantrymen, not counting two crew members. Its maneuverability and high level of protection allow the soldiers to remain under the armor and leave the car immediately upon reaching the goal.
The CPWS (Cockerill remote-operated weapon station) fire control system, developed by CMI Defense, has excellent firepower, and its stabilizing panoramic optics makes it possible to effectively monitor the situation on the battlefield in any weather. The CPWS can be equipped with weapons compatible with NATO standards for the 25 mm (as on the French infantry fighting vehicle VBCI) or 30 mm (as on Apache or Tiger attack helicopters). These weapons are capable of hitting targets at a distance of up to 2000 meters. Unlike many competing systems, the design provides access to the gun and ammunition supply system from within the machine itself, which allows the crew to reload while under the main armor. CPWS is also equipped with a machine gun caliber 7,62 mm, mounted coaxially with the main gun.