Two days before the presidential election, Ukrainian volunteers actually announced another violation of the Minsk agreements by the Armed Forces of Ukraine. In particular, it is noted that the Ukrainian units once again carried out the promotion in the Gorlovka direction, reducing the distance to the positions of the NM of the DPR to 350 m.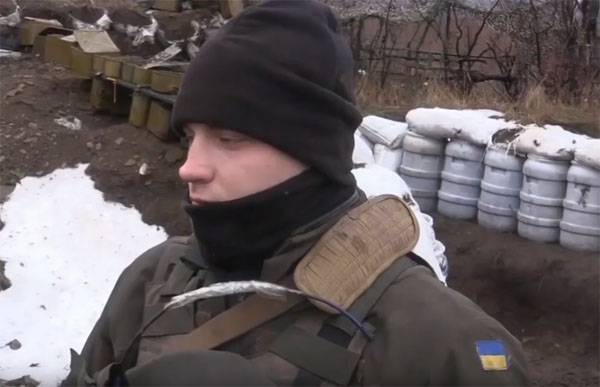 Volunteer of the Armed Forces of Ukraine by the name of Mysyagin notes that "small groups come forward, secretly digging from the enemy and fixed on new positions."
From the Facebook material:
Distances with the enemy are reduced to several hundred steps, and not only in the area of ​​Gorlovka. All over the map. It will be even warmer, go on increasing.
From this statement, we can conclude that the same "volunteers" are almost confident in the continuation of hostilities after the presidential elections, which will take place on March 31.
To support the militaristic sentiment, representatives of the volunteer corps continue to supply weapons to the front line. In particular, it is reported on the supply of drones in the area of ​​the line of contact. It does not hide the fact that drones are used as shock weapons.
The method, which was actively exploited by terrorists of the IG (* prohibited in Russia) in Syria and Iraq, is now actively used by the Ukrainian army. An explosive device is attached to the UAV (for example, a grenade), which is dropped from the air. Often the discharge of an explosive device is carried out directly above the settlements of Donbass.