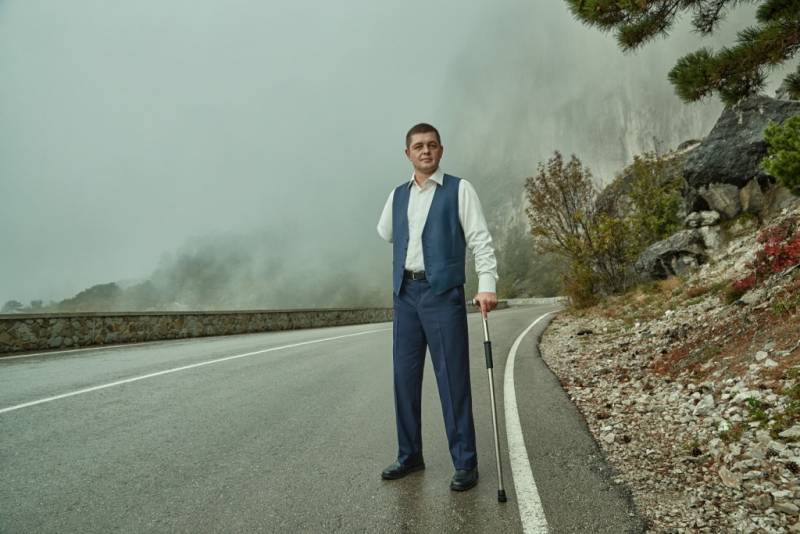 Heroes, selflessly defending our country, are striking in their courage and courage. Through the photo exhibition "Heroes of Russia, which nobody saw them," the Charity Foundation "Memory of Generations" shows people who performed real feats. 25 incredibly strong spirit of men became participants in an unusual project that tells them
stories
residents of more than 30 cities of Russia. Among the heroes of the photo project is Major Igor Zadorozhny, who showed incredible courage in the operation with the group of Typhoon special forces.
Igor Sergeevich served in the Far Eastern District of the Interior Ministry troops. He went 4 times on business trips to Chechnya and during that time took part in more than 150 special operations and 80 reconnaissance routes.
In 2003, Zadorozhny was the commander of the reconnaissance group of the Typhoon special forces detachment. On January 23, his group found and surrounded a fortified militant base near the village of Yalkhoi-Mokh. The commandos summoned an artillery fire and thwarted the enemy's attempt to break through and hide in the forest. The militants returned to the camp and occupied the defense, and the group realized that it was dealing with a well-trained and armed gang.
Igor Zadorozhny gave the order to his subordinates to leave the battlefield to avoid numerous losses, while he himself and two scouts headed for the base to adjust the fire. At the same time, the gang made a new attempt to leave the encirclement, and the three fighters engaged them in battle. Risking his life, Zadorozhny caused artillery fire on himself and received a heavy concussion, but, seeing that the militants rushed into the forest, he organized the pursuit. During the operation, near the captain the explosive bomb was blown up, and he received severe shrapnel wounds, but continued command. As a result, the gang was completely destroyed. Comrades took out Zadorozhny from the battlefield and sent him to a hospital. After being wounded by the captain, the doctors had to amputate both his legs and right arm.
By decree of the President of the Russian Federation on November 11, 2003, for courage and heroism shown in the performance of military duty, captain Zadorozhny Igor Sergeyevich was awarded the high title of Hero of the Russian Federation.
While in the hospital, Igor Sergeevich found out that he had been given the knowledge of a major. Even before the end of treatment, he contacted the colonel and said that he wanted to continue his service. In the spring of 2004, Major Zadorozhny completed the treatment and became the head of the Inquiry Unit in the Moscow Special Forces "Rus". He didn't fly to the hot spots anymore, and he was fired in stock in 2008, when the squad was completely disbanded.
Now Igor Zadorozhny lives with his family in Moscow and is actively involved in social activities: the development of methods for the rehabilitation of people with physical disabilities, the patriotic education of young people. Igor Sergeyevich also takes an active part in international cycling marathons. Having become a participant in the photo project "Heroes of Russia, which no one saw them", the major in stock Zadorozhny gives the younger generation his experience and motivates them to achieve their goals.