Serbian veterans of the conflict with NATO 1999, the current cooperation with the alliance is not easy, but a political decision was made for the benefit of the country, leads
RIA News
the opinion of Colonel-General Vladimir Lazarevich, who commanded the Pristina Corps and the Third Army of the Serbian Armed Forces in Kosovo during the conflict.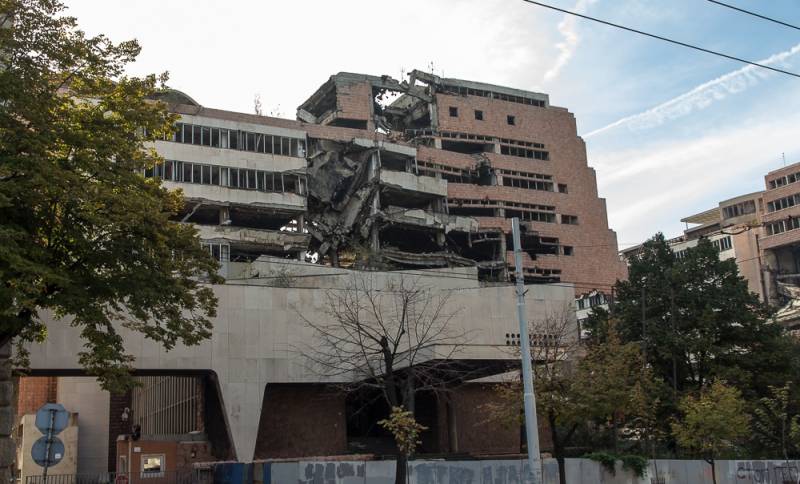 In 2003, the general, together with other officers, was accused by the Hague Tribunal in expelling Albanians from Kosovo. He was convicted and held on trial and imprisoned for 10 years.
In 2006, Belgrade was included in the NATO Partnership for Peace program, and in 2011, it signed the Individual Partnership Plan. Serb units take part in exercises conducted by the alliance forces.
It is difficult to accept a situation in which you are mercilessly destroying you and those who yesterday destroyed you are cooperating in the same military sphere. More specifically, it's not just that they killed our military and civilians, 20 years ago. They are still killing us, because the consequences of the use of radioactive
weapons
catastrophic throughout Serbia
- said Lazarevich.
According to the general, during his 20 years, many of his comrades died as a result of radiation received from depleted uranium ammunition.
He noted that as a person "defending the republic from NATO criminals", it is difficult for him to accept such cooperation. However, he is aware that this decision may be politically necessary and even useful for the country and the people.
At the same time, Lazarevich pointed out that Serbia is trying to maintain military neutrality, cooperating with NATO only within the framework of the Partnership for Peace program.
Nevertheless, "for me, the military, this is a difficult situation," he concluded.
Recall alliance air strikes continued from March 24 to June 10 on 1999. The exact number of victims is unknown. Belgrade estimates that around 2,5 thousand people, including 89 children, died during the bombing.