The technical project of one of the American students allowed the US Department of Defense to save hundreds of millions of dollars when creating air targets that simulate fifth-generation airplanes. According to
"Warspot"
With reference to the press service of Sierra Technical Services, the US military has signed a contract to assemble the second prototype 5GAT (5th Generation Aerial Target) aerial target.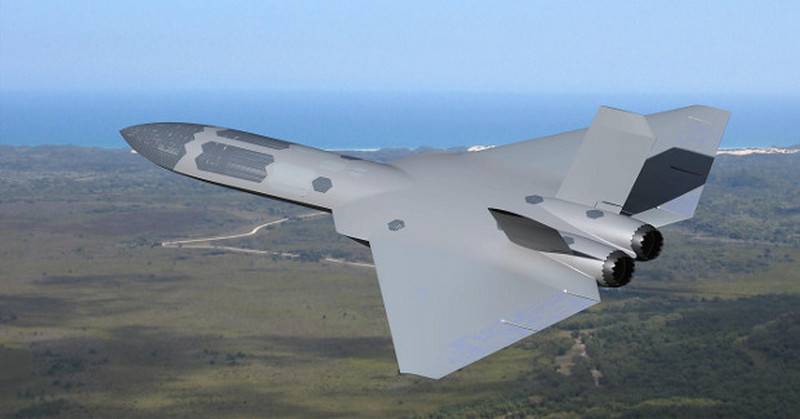 Target aircraft for training the pilots of the US Air Force were created by refitting manned vehicles. For example, an unmanned target plane QF-4 was created based on the F-4, and the remote-controlled QF-16 was made from the F-16. With the advent of fifth-generation aircraft, the need arose for targets that mimic "stealth planes." However, due to the fact that the cost of creating a target aircraft is comparable to the price of a manned vehicle, it was decided to abandon this technique and postpone the issue for a while.
Then the project became interested in the US Air Force Academy. In 2008, the cadets presented their work on this topic and one of the projects interested the Pentagon. Three years later, in 2011, the work of the same student received funding from the Ministry of Defense.
First, work on the projects were carried out at the US Air Force Academy. The target aircraft was called 5GAT. The drone has a simple triangular wing shape and weighs only 545 kg. The full-size model was tested in a wind tunnel and showed excellent results. At the final stage of development, engineers who had previously participated in the creation of the F-5 connected to the creation of 22GAT.
The air target 5GAT is designed in the form of a twin-engine aircraft with jet propulsion systems. The aircraft will receive a diamond-shaped wing in plan and two keels deflected to the sides. The target airframe will be 95 percent made of composite materials.
In 2017, the US Department of Defense transferred the groundwork for the 5GAT project to Sierra Technical Services and ordered the assembly of the first prototype. The second order for the assembly of the air target 5GAT company received 21 March of this year. The cost of the target does not exceed 16 million.
It is assumed that the target aircraft will be used by the military for training fighter pilots and air defense calculations.