At the international exhibition of arms Eurosatory-2012, the French defense company Deschamps presents a lightweight integrated bridge navigation system (LIBRIS). The system is mounted on a military truck Renault KERAX with armored cab.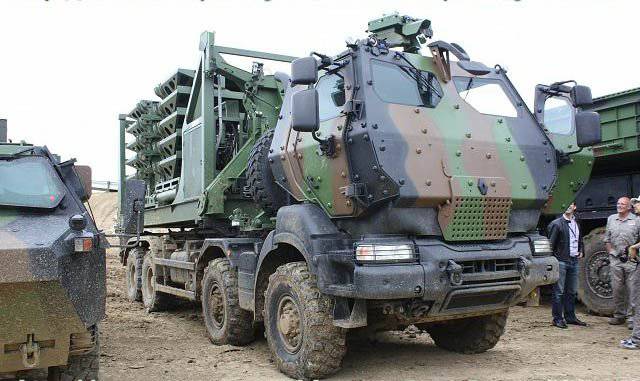 One of the world leaders in the relevant field of the military industry, Deschamps designs, develops, manufactures and markets the most up-to-date solutions in the field of tactical mobility of troops.
LIBRIS is positioned as a "bridge in a box" or "a raft in two boxes" for its floating modification. LIBRIS perfectly meets the requirements of potential buyers from the point of view of the possibility of rapid deployment, if necessary, forcing natural barriers. When the bridge is deployed, its length is 40 feet (12 meters), and it can be used to overcome an 10-meter obstacle by vehicles reaching the 40 load class according to the STANAG MLC (Military Load Class).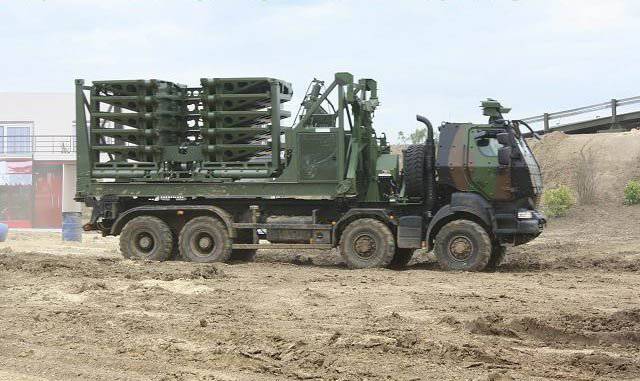 To facilitate transportation and deployment on the ground, the LIBRIS system fits into a standard 20-foot container and has a weight of 15,43 tons. The system is transported over rough terrain on any truck equipped with a container manipulator and having a wheel formula 8 XX8 or 6 XX6.