The Pentagon asks Congress to increase funding needed to purchase more guided missiles, which in the future can be used against Russia and China, reports the resource
Task and purpose
.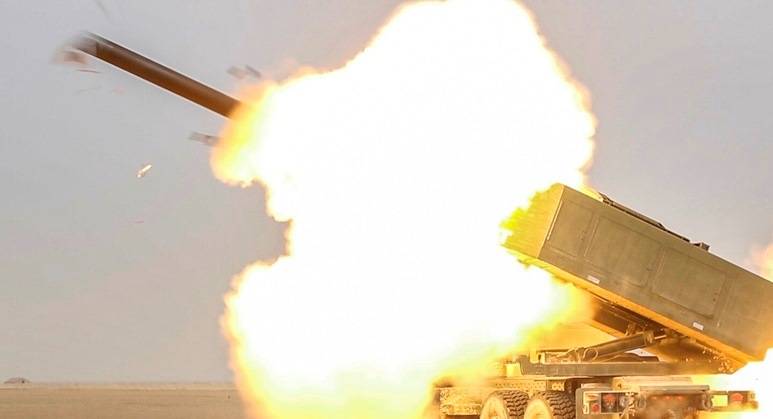 According to the portal, the military proposes to include in the draft budget for the 2020 financial year the costs of acquiring 10 193 guided missiles used by multiple launch rocket systems.
It is noted that this is 26% more than this year (ordered 8101 rocket) and 47% more than in 2018 year (ordered 6 936 missiles).
The missiles are designed to "neutralize or suppress the enemy's field artillery and air defense systems," and budgets will cost about $ 1,4 billion.
According to the publication, the sharp increase in expenses for increasing the guided missile arsenal is associated with the experience of military operations in Iraq and Syria "after the relative defeat of the IS group (banned in the Russian Federation)", as well as with increased competition from the "great powers" - Russia and China.
The resource recalls that in early March, the US Department of Defense released a review of the defense budget for the 2020 fiscal year, which states that priority in the modernization of the ground forces will be given to developing the capabilities of rocket artillery, as well as increasing the firing range and the striking effect on the enemy of barrel artillery for "superiority" at all levels. "
And on Friday it became known that in the United States began the production of components for the production of missiles prohibited by the INF Treaty. This year, the US command plans to test two types of medium-range missiles.