The police of Riga on Saturday prevented a fight between the participants of the march of legionnaires Waffen SS and anti-fascists, reports
Interfax
.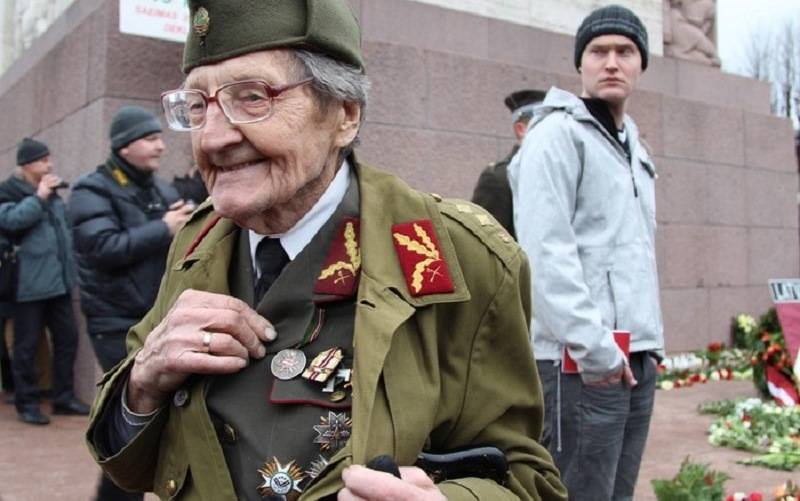 Antifascists in the amount of about 50 people met participants of the march in memory of legionnaires at the Freedom Monument. In their hands they held posters with inscriptions in Russian: "They fought on Hitler's side."
Earlier, the Riga authorities banned supporters and members of the Latvian Anti-Nazi Committee to hold a rally at the Freedom Monument, redirecting them to the Bastion Hill. However, some of them still went straight to the police barriers. The head of the anti-fascists, former MEP Tatyana Zhdanok.
It is noted that the activists of the anti-Nazi committee and the marchers behaved calmly, although sometimes there was a "loud exchange of opinions" about the legionaries of the Waffen SS and about the march in their honor.
The participants of the march approached the monument and laid flowers at its foot. Around noon, passions in the area of ​​the monument were heated. A loud dispute arose between the parties about the rights of Russians and Russian speakers in Latvia. When the verbal conflict reached a climax and threatened to develop into a physical one, the police arrived. As local media later wrote, "police officers stood up so that physical contact did not arise."
In the end, it ended peacefully, without arrest.
According to police estimates, about 2 thousand people took the legionaries march. This promotion is held annually 16 March. On this day in 1944, units of the Waffen SS legion engaged the Red Army near the town of Ostrov, Pskov region. In total, the Latvian Legion numbered about 150 thousand people.