Three strategic bomber B-52H Stratofortress, capable of carrying nuclear cruise missiles and aerial bombs, were transferred by the United States to Europe and landed in the United Kingdom at the forward US air base Fenford. This is reported by Western monitoring resources.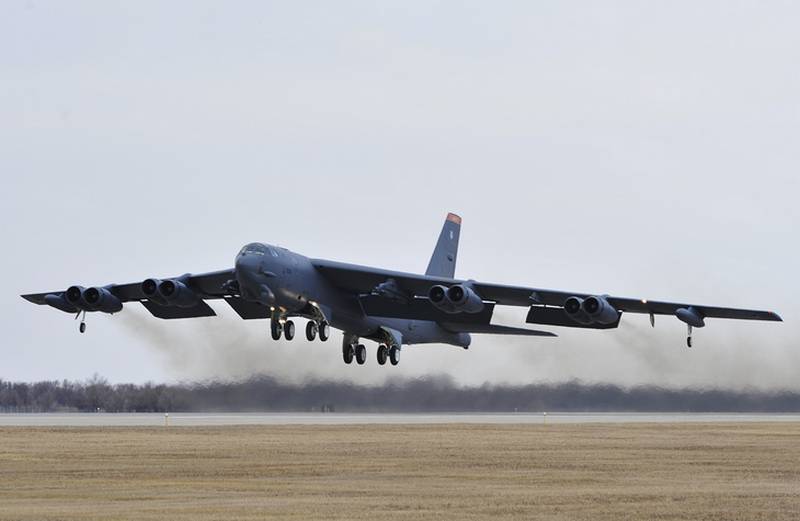 One of the bomber with a tail number 60-0061 before arriving in the UK flew along the Russian western borders. B-52H flew from the Barksdale airbase, located in the US state of Louisiana, made a transatlantic flight to the coast of Europe, after which, passing near Scotland, headed for German airspace to the Baltic. Above the Baltic Sea, a bomber traveled along the Polish coast towards the sea border of the Kaliningrad region, approaching it at 100 km. Within a few minutes the plane was in the zone of the Russian air defense systems, which were closely watching him.
According to the available information, the bombers were transferred to Europe to participate in the planned NATO exercises in Georgia "NATO-GEO EX19". However, there is no official confirmation of this information. In the near future, several more B-52H will arrive at Fenford base. It is expected that their total number will be eight units.
Fenford Air Base in the UK is used by the United States as a forward base for the deployment of its bombers in Europe. It was from this airbase that B-52 took off, bombing Yugoslavia and Iraq.