Barrett Firearms Manufacturing from Tennessee received an order worth 49,9 million dollars for the supply of modern sniper rifles to the US Special Operations Command (USSOCOM). The United States Department of Defense confirmed the conclusion of the transaction last Monday.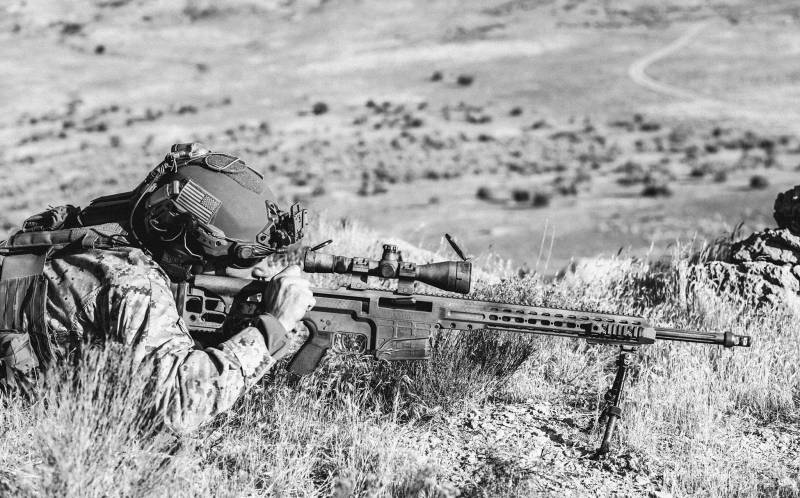 Information about the contract is not public, the details of the transaction on the number and type of rifles purchased are unknown. Works must be completed by March 2024.
Barrett Firearms Manufacturing
- American firearms manufacturer
weapons
and ammunition. It was founded in 1982 by Ronnie J. Barrett with the sole purpose of creating semi-automatic rifles with cartridges for powerful .50 BMG ammunition (12,7 × 99 mm NATO), which was originally developed for machine guns M2 Browning.
According to several media reports, Barrett Firearms currently offers a rifle
MRAD
.338 Lapua Magnum caliber for use in USSOCOM. It is based on the improved Barrett 98B design, which has received a number of changes to improve accuracy and ease of use.
MRAD was developed according to the specifications set out by the Special Operations Command in 2009. Then this structure announced its desire to get a new perspective sniper rifle. However, the winner in the competition was
Remington msr
.
Barrett MRAD is a very flexible system. In addition to the folding butt, the weapon had the opportunity to change the caliber, which is especially important for special forces. Lightweight barrel can be changed in 2 minutes.
To change the caliber is also used quick replacement bolt group and magazine receiver.
The rifle allows the use of 0,338 Lapua Magnum, 0,300 Winchester Magnum, 0,308 Winchester, 0,338 and 0,300 NORMA, 7 mm Remington, .260 Remington and 6,5 mm Creedmore calibers.
The length of the barrel varies from 432 mm to 660 mm. The barrel can be either grooved or weighted.
The accuracy of the system when using special ammunition is 0,5 MOA (minute of arc) at a distance of 1500 meters.
The rifle is in service with Israel, Norway and New Zealand.
In addition to the current contract, Barrett supplies M107 rifles (Barrett M82, standardized by the US military) for the US Army and other countries.
Currently, US forces are using M82A3 and its new version M107.