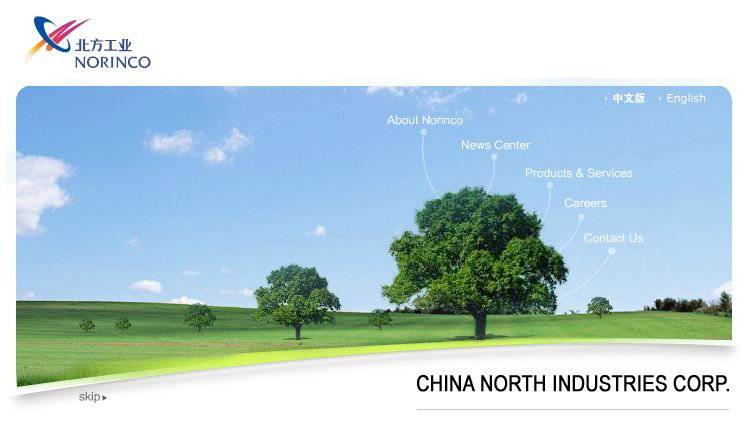 Most recently, an article has been posted on the TOPWAR website.
"China introduced the developed anti-aircraft missile system and the main battle tank"
In the article about the Sky Dragon air defense complex there is only a brief mention.
The first time Sky Dragon was mentioned (poster) in Kuala Lumpur at the DSA-2012 arms exhibition at PWTC.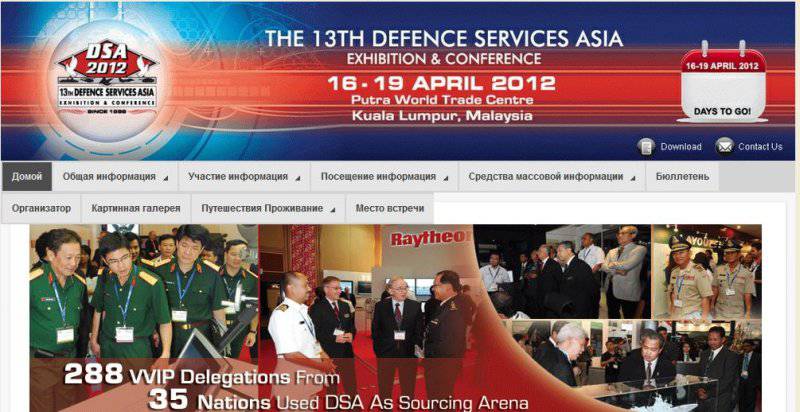 Secondary (as mentioned in the article mentioned) on Eurostory 2012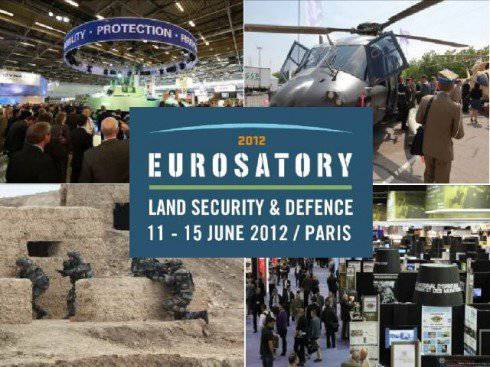 On the basis of available publications in the press I will try to provide a little more information.
This promising medium-range ground-to-air complex is the latest development by Norinco in the field of air defense
The maximum range of shooting 50 km, interception height from 30 m to 20 km ..
The main tasks of the Sky Dragon are object and field (military) defense against aerial targets.
It can effectively intercept medium, low and ultra-low air targets, that is, aircraft, helicopters and UAVs, as well as detect and destroy cruise missiles.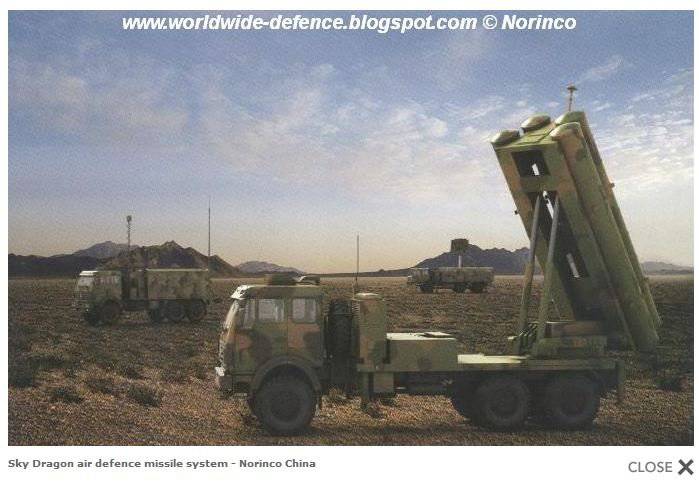 Each battery consists of one PBX with IBIS150 3D targeting radar, PBX with center fire control, from 3 to 6 PU on the car chassis. At each PBX - 4 not serviced container with missiles.
In this configuration, Sky Dragon is able to accompany up to 144 targets, hit up to 12 different targets - when shooting 12 with individual-guided missiles for a few seconds (salvo firing).
system response time (normal): ≤ 20 s (output of the CU-start)
system response time (emergency): ≤ 16 seconds (issuance of the CU-start)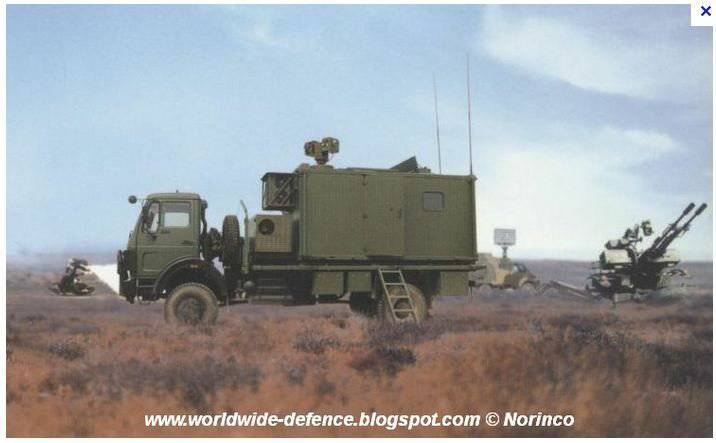 Single-stage solid-fuel rocket. No open data
Wang Cheng, NORINCO Assistant Director General for Western Asia:
"The probability of hitting one shot is the probability of hitting 80 5, for the purposes of the type fighter 4 ++ generations"
ATS-platform used chassis from MLRS SR5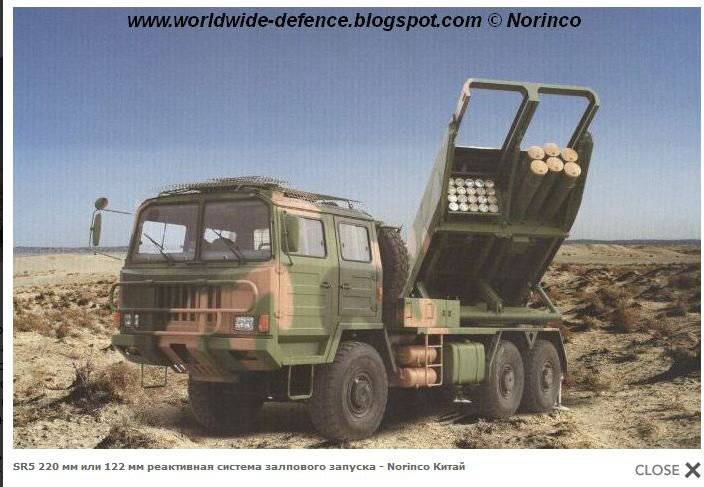 IBIS150 3D radar known data: search, detection and DD in the range of: ≥ 130 km (over 130 km)
Note: The photo shows a radar IBIS80 3D, most likely 150 on its base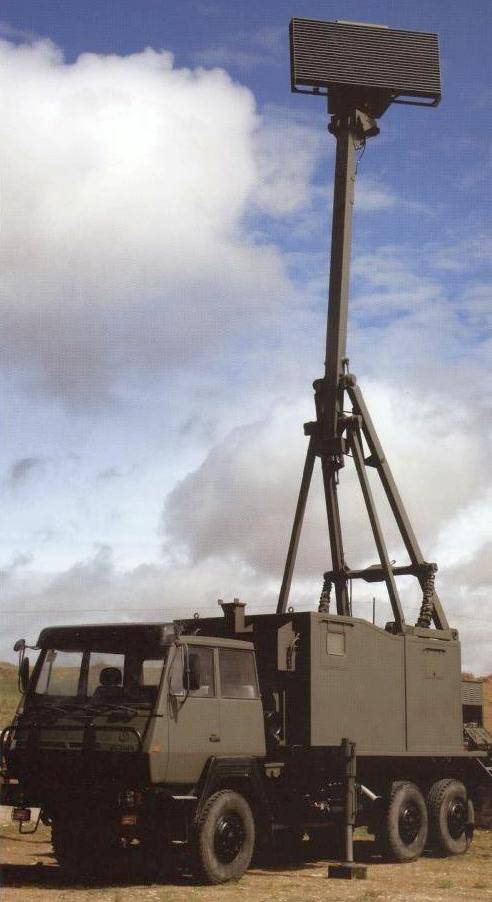 Data for IBIS80 3D: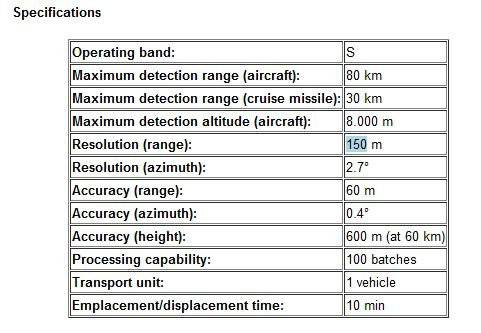 Using a high-bandwidth radio channel, launchers can be located up to 5 km from a vehicle with a fire control center.
Sky Dragon is completely autonomous and very mobile:
-the deployment time at the new place 15 minutes after stopping the car.
- coagulation time: 6 min
- Continuous working time: ≥ 12 hours
-working temperature: from -20 ° C to + 55 ° C
Each battery can operate autonomously, using situational information from the IBIS150 radar, as well as integrated into the "intelligent" network, receiving information, target designation and launch commands from an external central command post.
A vehicle equipped with a fire control center can control two other Sky Dragon batteries — a battalion mode of operation.
Some similarities between 4x container PU Sky Dragon (China) and Babur LACM's container PU (Pakistan) on the new multiply charged mobile launcher Missile Launch Vehicle (MLV):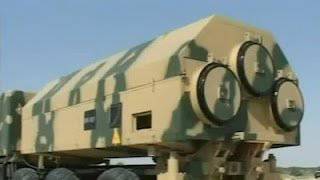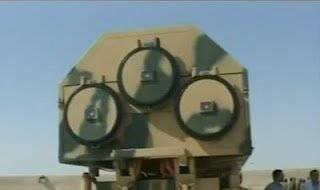 Suggests blasphemous thought:
"And if the Chinese did not attach themselves to the development of Babur LACM's CD?" , contrary to the MTCR.
It is unlikely that the Pakistani guys are so fierce that they were able to "restore and study two partially damaged American Tomahawk cruise missiles RGM / UGM-109,
DETECTED
in Southern Pakistan ", create and KR, and PU, and the carrier for PU ...
Although maybe I'm wrong
About NORINCO
China North Industries Corporation (NORINC O) is a manufacturing and investment group of enterprises integrated with R&D (manufacturing, marketing and services). NORINC O is mainly engaged in defense products, oil and mineral resources, international engineering contracts, optoelectronic products, explosives and civilian chemical products, sports
weapons
and equipment.
Provides transportation and logistics services.
NORINCO ranks first among the first 500 of the largest Chinese state-owned enterprises in terms of assets and revenues.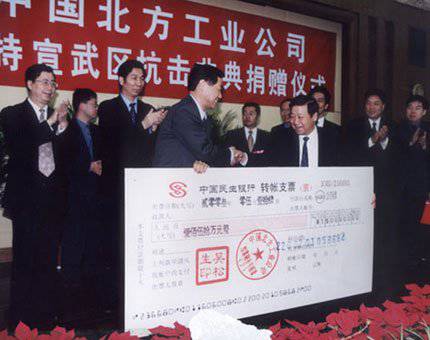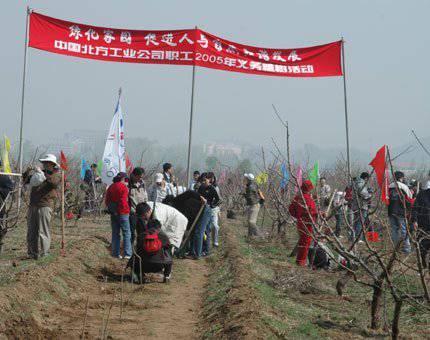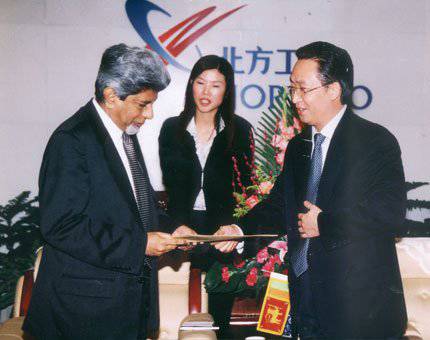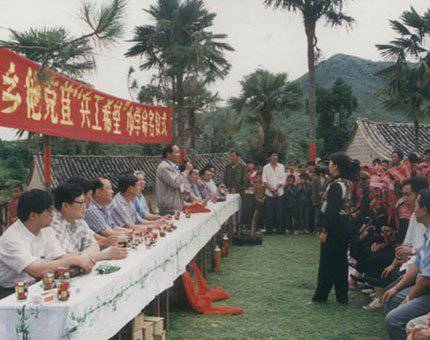 He is also engaged in environmental protection and charity, and participates in disaster management and educational programs:
What "famous" NORINCO (the list is not complete):
Built:
- Line 4, metro in Tehran
Admits:
NR-08, machine gun (SMG), copy HK MP5
QSZ-92 gun
Type 54, clone of the Soviet pistol TT-33
* Model M-201C civilian version Type 54 chambered for 9 x19mm with the addition of a manual fuse, as on the FEG Tokagypt 58
* Model 213, civil version Type 54 chambered for 9 x19mm with the addition of a manual fuse, as on the FEG Tokagypt 58
* NP-17 version Model M-201C
NZ-75, clone pistol CZ 75
NZ-85B, clone pistol CZ 85
SP-22, (renamed by the importer NP226 or NC226) clone of the gun Sig-Sauer P226 (version 1)
NP-34, (renamed by the importer NP228 or NC228) clone Sig-Sauer P228
NP-56 45ACP clone Sig-Sauer P220
M-1911A1 Clone Colt M1911A1
NP-30, tactical version of the clone Colt M1911A1
NP-29, Colt M1911A1 clone in 9mmx19mm.
NP-18 clone FEG P9R
M14S or M305, clone M1A, the civilian version of the M14 rifle
Carabiner Type 56, clone of the Russian SKS (semi-automatic rifle)
Type 56 Assault rifle, clone AK-47
MAC-90, civil, semi-automatic version, clone AK-47
Type 86S bullpup assault rifle
Type 87 (also known as QLZ87) 35 mm Automatic Grenade Launcher (AGL)
88 type sniper rifle
QBZ-95, automatic
QBB 95, machine gun version QBZ-95
NDM-86, version of the Dragunov sniper rifle
Norinco YL-1887L, copy of the model Winchester 1887 / 1901
Norinco YL-1897, copy of the model Winchester 1897 pump action shotgun
Norinco HP9-1, also known as Norinco 982, Remington 870 clone, pump gun
23-2K, version of the clone Nudelman-Rikhter NR-23 gun
Norinco Type 63 Light amphibious tank
Type 99 MBT
WZ-523 Wheeled BTR
Type 69 RPG clone RPG-7
Type 98 120-mm ATGM
ZM-87 portable laser
and much more.....
Sources:
http://www.norinco.com;
http://defensetech.org