The Russian Ministry of Defense decided to launch a large-scale modernization program for the Mi-35M helicopters. The upgraded helicopter will receive a Mi-35MV index, according to Izvestia, with reference to the military department.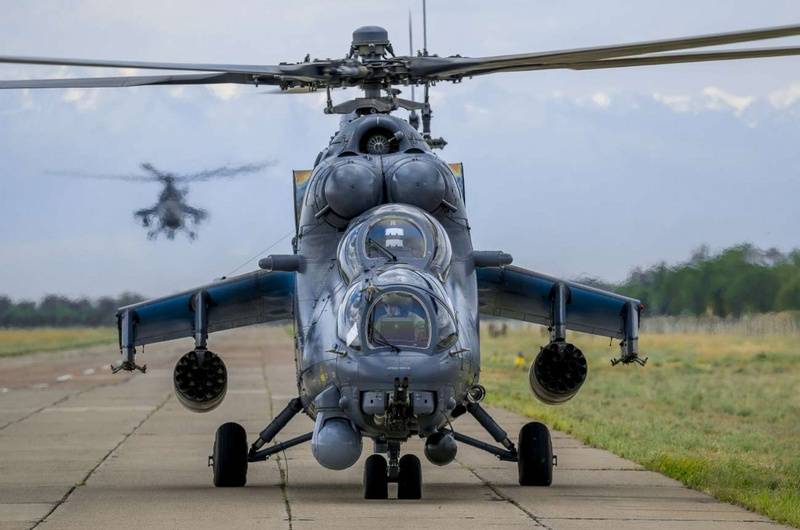 As the newspaper writes, the principal decision on launching the helicopter modernization program has already been made. At the moment, the preparation of technical specifications for developers and designers. However, it is already known that the upgraded helicopter, which received the Mi-35МВ index and the name "Supercodile", will be equipped with new armor, new engines, and the OPS-24НХNUMX observation and aiming system, the onboard defense system against the attacks of President-S air defense systems and a new radar. In respect of weapons data yet.
The decision to modernize the Mi-35 was made after studying the experience of using these rotary-wing machines in the fighting in Syria, although prior to the start of the Syrian operation it was reported that the Mi-35М was gradually withdrawn from the Russian armed forces. However, the Syrian experience has shown that this machine is still one of the best Russian helicopters and it is inexpedient to abandon it.
The Defense Ministry states that after upgrading equipment, the upgraded Mi-35МВ will turn into a modern flying airborne combat vehicle.