In Japan, they decided to take a closer look at the Triumph C-400 Russian anti-aircraft missile system. The article describing the advantages of C-400 ZRS was published by the Japanese edition of JBpress. Article translation provided by
ИноСМИ
.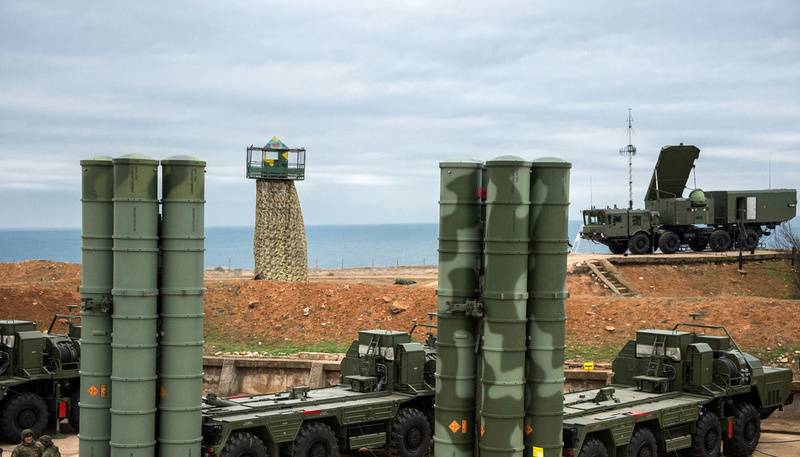 The Japanese edition of JBpress admired the Russian C-400. As the author of the material Jun Kitamura writes, having studied all materials available to him about the Russian system, he came to the conclusion that the characteristics of the ZRS are really impressive. The range of the complex and the ability to use different types of missiles make the Triumph the most powerful air defense system in the world, he writes.
The Russian system includes many elements, and all of them are located on an all-terrain chassis, which makes the C-400 a fairly mobile complex. High-performance radars ZRS can simultaneously accompany 80 targets, pointing missiles at them. Launchers can use several types of ground-to-air missiles, each designed for its own type of purpose. And with the adoption of the new missile complex, the range of destruction of the Triumph increases to 500 kilometers, the author of the material reports.
Kitamura is convinced that Russia's deployment of S-400 air defense systems on the border with Europe, Asia and the Far East allows Russia to create an impenetrable
aviation
and the enemy's missile curtain. "According to him, covering Vladivostok with the" Triumphs ", the Russian Federation was significantly safe from an American strike from the Sea of ​​Japan (East Sea).
Only pacifist fools can be sure that buying expensive American
weapons
will ensure the absolute security of Japan. Russian systems are not only deployed in Russia; China is also deploying them. When Japan realizes that she is in crisis, American weapons will not help her.
- concludes the author of the article.