A few days after the bombing of the Pakistani territory by airplanes of the Indian Air Force, questions arose from the Indian opposition to the country's defense ministry. The Indian media write that oppositionists in parliament note the courage and heroism shown by Indian pilots, including Abhinandan Varthamman, who was captured and then released by Pakistani authorities. At the same time, the opposition is trying to achieve from the military command whether there is at least some positive result of the bombing that was carried out with the use of Mirage-2000 French aircraft made by Israeli-made SPICE-2000 bombs.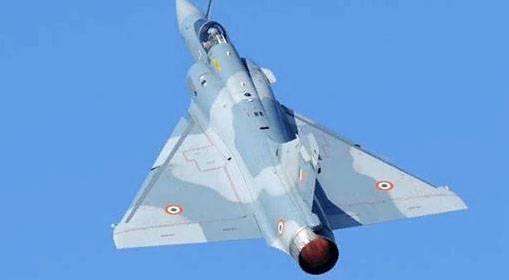 We are talking about blows inflicted by the Indian Air Force on Balakot, where, as previously reported, there is a training camp of the terrorist group Jaish-e-Mohammad.
Representatives of the opposition forces in India say that it is time for the country's government to declassify the results of the operation, which was carried out at the end of February, and which was a response to the terrorist act in Kashmir. In particular, there were demands to open satellite images.
To date, satellite images available to the Indian Ministry of Defense, classified. It is known that the Indian Air Force 26 February aircraft entered the airspace of Pakistan to a depth of 20 km, and the operation lasted about 19 minutes. The targets were several buildings that were allegedly owned by the militants.
Meanwhile, in the media in India, loyal to the government, it says "about the imminent possible recognition of an accurate target failure." Thus, it was alleged that the SPICE-2000 aerial bomb hit one of the structures. It is argued that evidence of this fact is a "hole in the roof." Then the question was asked: why did the building survive in that case?
Answer:
The Spice-2000 warhead does not necessarily destroy the entire structure that it strikes.

Gives an example from previously held exercises:

At the same time there is no photo footage from 26 February.
Recall that on the eve, other photos were published in the foreign media with reference to the Australian Research Institute ASPI, the signatures of which claimed that the SPICE-2000 bombs could not hit targets, breaking off at a distance from 150 to 200 m from them.
Meanwhile, in the loyal government newspapers of India it is said that all the exact data on the results of the operation "may still not be presented, since at the time of the operation the clouds closed the view for the Indian satellite." And after that, as stated, Pakistan "could have restored the destroyed buildings of Balakot".