Russia and the PRC used the right and vetoed the UN Security Council on the draft American resolution on Venezuela. According to the Permanent Representative of the Russian Federation in the NGO Vasily Nebenzi, Russia cannot accept this version of the resolution because it does not meet the norms of international law and the interests of Venezuela as a sovereign state. The Russian diplomat noted that the United States first created all the conditions for humanitarian problems in Venezuela with its sanctions, and now they are talking about the readiness to solve these problems.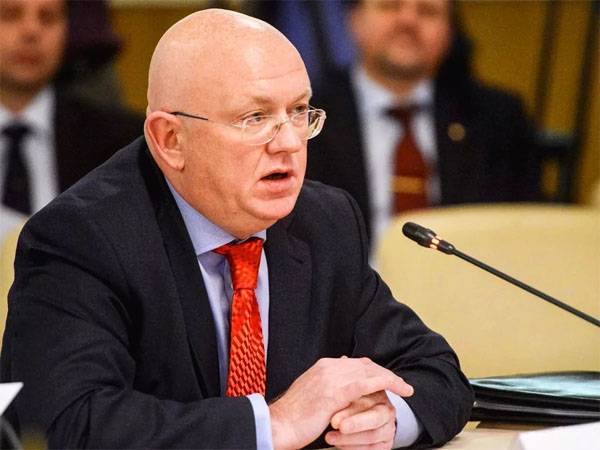 Vasily Nebenzya:
(To hold) Elections or not (hold) elections, this is up to the Venezuelans themselves. No need to decide for them. The main thing is a dialogue, and you burn bridges, in the literal and figurative sense of the word.
Bridges are really blocked on the border of Venezuela and Colombia, the bridge on the border with Brazil burned.
Vasily Nebenzya noted that the United States and their partners "killed" the Russian draft resolution, which suggested the Venezuelan dialogue. The Russian Permanent Representative noted that all this was done by Washington intentionally.
Nebenzya - Washington and London:
You have again robbed a whole nation of billions of dollars, and forcibly impose handouts that set the conditions for regime change.
Recall that the other day in the German media sounded the thought of the complete failure of the coup that Juan Guaido was trying to arrange. The army, the police, the supreme court and the main part of the Venezuelan population did not support the self-proclaimed "head of state".