The President of Ukraine was asked about what kind of job he would choose after the end of his presidency. Petro Poroshenko made it clear that he did not consider a single presidential term to be a limit for himself, despite the low level of trust on the part of the population. Poroshenko called the presidential term "cadence."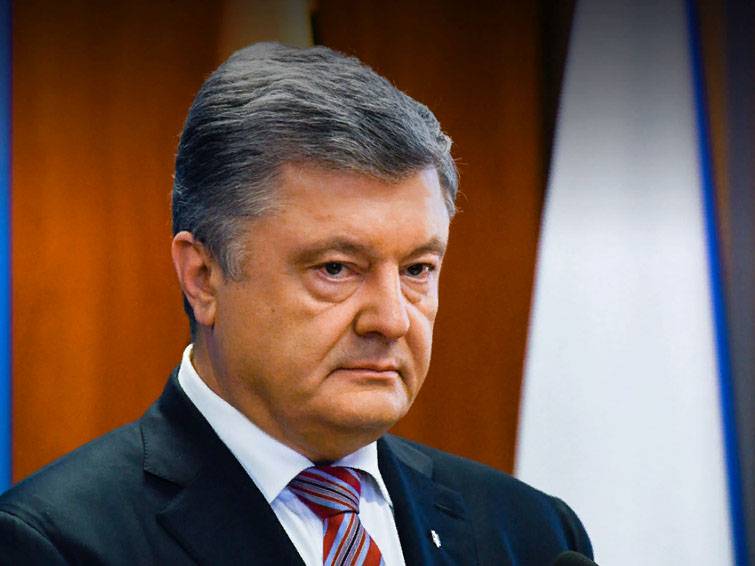 From the statement of the head of the Ukrainian state:
After the presidency or cadences, for me there is one worthy job that I dream of: being a member of the European Parliament from Ukraine.
At the same time, Poroshenko added that Ukraine must first become a member of the EU, which he (Poroshenko) is going to do during his "next cadence".
Meanwhile, a fresh opinion poll in Ukraine showed that Vladimir Zelensky was entrenched as the leader in the election race.
According to the Kiev International Institute of Sociology, 26,4% of Ukrainians are ready to vote for Zelensky. In second place - Poroshenko with a result of approximately 18% (recently there was a little more than 11). Yulia Tymoshenko, who a few weeks ago headed the rating, fell to third place. She has less than 14 percent. Following Tymoshenko comes Yuriy Boyko with approximately 11%.
Meanwhile, many believe that the ratings are more of a fraud that has little to do with reality - at least in relation to the "growth" of Poroshenko's approval level. So, according to the notorious Ukrainian politician Ilya Kiva, Poroshenko himself can "draw" a level of support and even the election results by bribing voters.
Kiva:
He (Poroshenko) sits on a bag of money. It is necessary still - called, printed - distributed.