A batch of boats for the deployment of pontoon parks arrived in the Central Military District. This "Military Review" was reported in the press service of the district.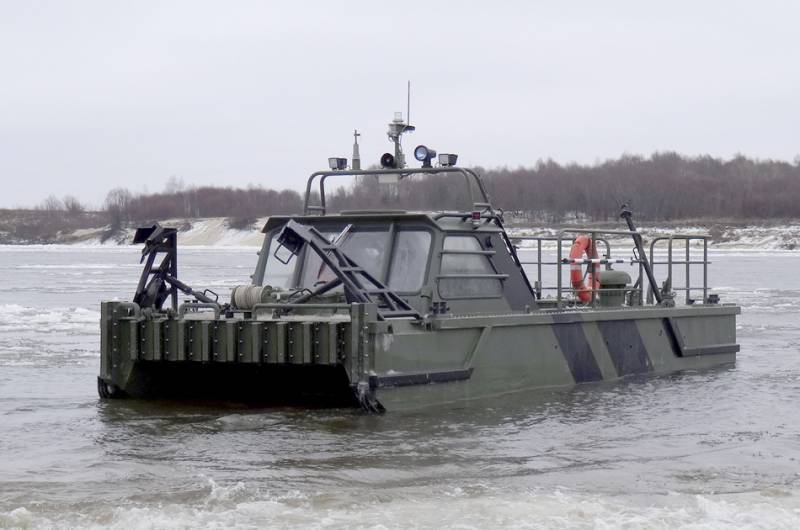 According to the press release received by VO, a separate engineering team of the Central Military District, stationed in the Republic of Bashkortostan, received the first samples of new generation boats for deploying pontoon crossings. In total, three BMK-MO and BMK-10MT towing motor boats were delivered to the brigade. Compared with the old boats armed with the brigade, the new boats have a number of undeniable advantages, such as the ability to work in shallow water, turn in place, change the thrust vector by 360 degrees and the ability to move the boat, which is pushed with the pontoon in any direction. The latest boats allow you to work with all types of pontoon crossings.
As stated in the command of the engineering brigade, the latest technology will significantly accelerate the installation time of the pontoon bridge on the water, making it easier to collect the pontoon kit.
The BMK-MO towing and motor boat is intended for motorization of pontoon parks of all types. The draft on mooring lines in forward gear is 6,2 ton-force, in reverse - 3,2 ton-force. Universal messenger device allows you to motorize all types of pontoon parks for up to 3 m / s. Mass - 11,26 t. Maximum speed - 23 km / h. Crew - 2 people