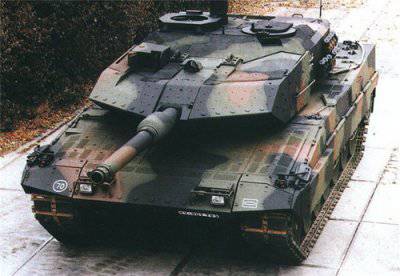 Saudi Arabia intends to purchase from Germany from 600 to 800 military
tanks
Leopard 2, writes the German newspaper Bild am Sonntag. Earlier it was about the purchase of 300 tanks. The choice of Saudi Arabia fell on the German manufacturer, because unlike the Americans, who intended to sell M1 Abrams tanks, the Germans committed themselves to adapt the tanks to desert conditions.
In 2011, the German government decided to sell tanks against the protests of the left and green. Both parties believed that Germany should not supply weapons to crisis regions for dictatorial regimes.
According to Bild am Sonntag, the increase in tank sales is not supported by the administration of the Chancellor, the Ministry of Foreign Affairs and Defense. The increase in volumes is favored by the Ministry of Economy, which is confident that the contract with Saudi Arabia will ensure the future of the concerns of Krauss-Maffei Wegman and Rheinmetall - manufacturers of Leopard 2 tanks.