In the United States, they are continuing to implement a project to improve the integrated air-missile defense system. At the same time, as media expertise shows, the number of statements by American politicians, military, and representatives of enterprises of the military-industrial complex about the "need to improve" the air defense system has increased multiple times after the Russian president voiced his message to the Federal Assembly. Recall that Vladimir Putin suggested that the United States "calculate" how long it would take the newest Russian weapons to reach American territory if the United States does not stop militarization.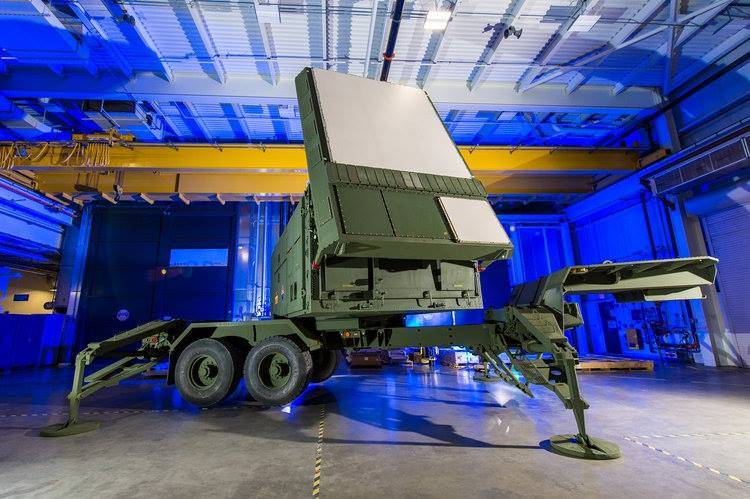 American technology in the hangar
It became known that the American company Raytheon is working on the development of a program for the integration of air defense and missile defense. In particular, this is a new approach to the program.
LTAMDS
(
Lower Tier Air and Missile Defense Sensor
) - the so-called "lower tier" air defense-missile defense system. This system, as noted, needs a new radar, which would allow it to more effectively identify threats and prepare the system for interception.
Raytheon's integrated air defense and missile defense director Bob Kelly said the system could be updated by the 2022 year. At the same time, Kelly noted that the update should be "urgent."
Two large companies, Raytheon and Lockheed Martin, are currently competing in the supply of radar.
It is known that the tests of the new radar of the air defense system-PRO must pass at the White Sands range in the state of New Mexico (USA). And until the end of this year, the military will make their choice.
The importance of the possibility of such a system as "coverage of space in 360 degrees" is noted for 100-percent monitoring of probable threats.
Kelly:
If the army tells us that it needs a radar with 360 degrees coverage, then we can answer it: we have all the possibilities for this kind of modernization in the future.
In other words, the director of the American company notes that while the radar being developed does not have a spatial coverage of such characteristics.
In the American expert environment, they note that "measures must be taken to intercept hypersonic Russian missiles, including Zircon." According to experts in the States, the updated air defense system should also be used to protect the infrastructure and the strike component of the US Navy bases.