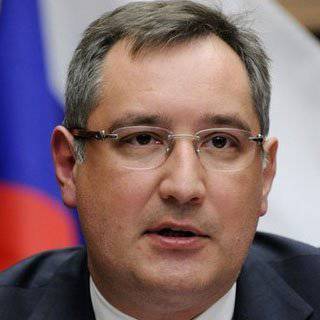 Deliveries
weapons
until the end of the year will be transferred to the public procurement system. In the tenders will be able to participate and private business. Entrepreneurs would benefit from "investing in the defense industry," Deputy Prime Minister Dmitry Rogozin is sure.
"By the end of the year, we are introducing the State Defense Order GAS. We are creating an electronic exchange of services that are provided by the military-industrial complex, removing secrecy from a significant part of this information. This information will be available to private owners," Rogozin told Russia 24 TV channel. ".
Part of the auction, according to the vice-premier, will be open. "For this, it is necessary to make amendments to federal legislation, I think we will quickly conduct them. I think that by the end of the year private business will have a much clearer understanding of where best to invest in the defense industry, and investing in it will be profitable," he said. , expressing the opinion that it would be beneficial for entrepreneurs to cooperate with the Ministry of Defense, which receives stable funding.
In addition, Rogozin expressed the hope that the state defense order for 2012 will be placed in enterprises until mid-August. Earlier, we note, the authorities were going to complete this process until mid-April. At the same time, as the official admitted, the defense industry cannot cope even with the orders that it has already received. The plan is not implemented through the Roskosmos and the Ministry of Industry and Trade. The implementation of the state defense order is personally controlled by Vladimir Putin.
It is possible that the situation will improve after the modernization of defense enterprises. Up to 2020, as reported by Rogozin today in his microblog on Twitter, will allocate about $ 200 billions for these purposes.
Recall that at the beginning of May, Vladimir Putin spoke about the breakdown of the state defense order. "The defense ministry and enterprises of the military-industrial complex (DIC) did not meet the deadlines again. In general, more than a third of the state defense order has not yet been placed," said the president, speaking at a meeting on the issue of "On the new requirements for the Russian DIC."
As a way to solve the problem, the head of state advised to think about solving the problem of shortage of qualified workers, which, he believes, carries a serious threat to the fulfillment of the state defense order. In addition, it is necessary to start raising the prestige of the professions in the defense industry, Putin is sure.