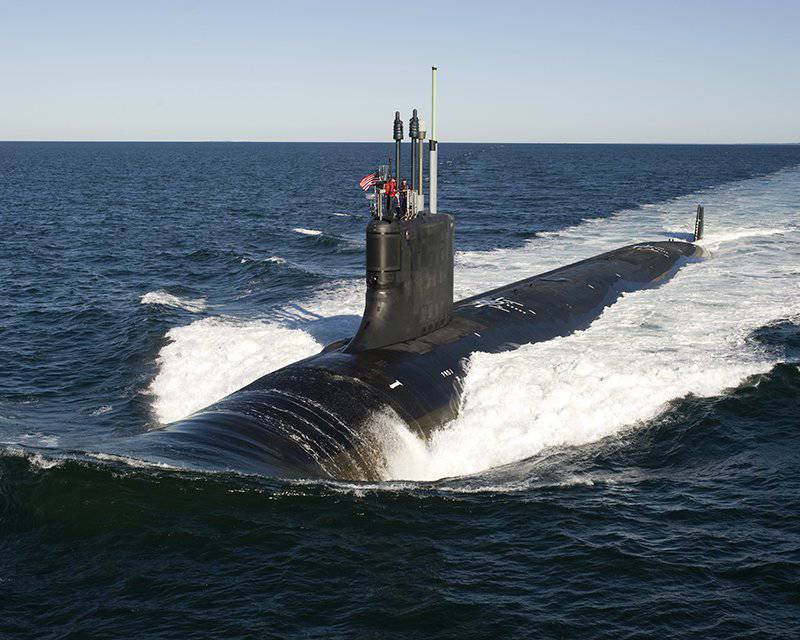 During the ceremony, held in Pascagoule, the US Navy adopted the multipurpose Mississippi-type Virginia SSN-782 SSN-XNUMX, built by General Dynamics Electric Boat.
The Mississippi is the ninth submarine of the Virginia type. The construction of the PLA began on 19 on February 2007 of the year, the keel laying ceremony of the SSN-782 took place on 9 on June 2010 of the year, and the baptism on December 3 of 2011. The PLA was transferred to the US Navy 2 on May 2012 after completing acceptance tests by the US Navy Technical Inspection and Inspection Team (INSURV).
The construction of the submarine and the transfer of the US Navy SSN-782 was completed by the company in 62 months, which is a new record (according to the contract, the PLA was planned to transfer
the fleet
April 30, 2013). The Mississippi was built three months faster than the Missouri Submarine (SSN-780), previously handed over to the US Navy by General Dynamic Electric Boat.
The construction of the first 18 Virginia-class submarines is carried out jointly by the companies Newport News Shipbuilding and General Dynamics Electric Boat. The SSN-774 Virginia submarine, which became part of the US Navy 23 on October 2004, was built by General Dynamics.
To date, the US Navy has received eight Virginia-type PLA: Virginia (SSN-774), Hawaii (SSN-776), New Hampshire (SSN-778) and SSN-780 Missouri, built Electric Bot, as well as Texas (SSN-775), North Carolina (SSN-777), New Mexico (SSN-779) and California (SSN-781), built by Newport News.
As planned, the Minnesota 10-I (SSN-783) submarine of the Virginia type will be transferred to the US Navy in 2013. By the end of this year, the construction of the Indiana submarine (SSN-789) should begin and the Minnesota submarine (SSN-783) will be launched.
In total for the US Navy, consistently improving combat capabilities, it is planned to build Virginia-type 30 submarines.
Virginia submarines have a length of 114,2 m (377 ft), a width of 10,4 m (34 ft) and a displacement of 7835 t. The speed of the submarine is more than 25 nodes in a submerged position, the depth is more than 240 m. The submarine is equipped with a reactor that does not require refueling throughout the entire life cycle. Crew - 134 person. Submarine armament includes Tomahawk cruise missiles, four 533-mm torpedo tubes with Mk48 ADCAP Mod.6 torpedoes, sea mines and unmanned underwater vehicles.