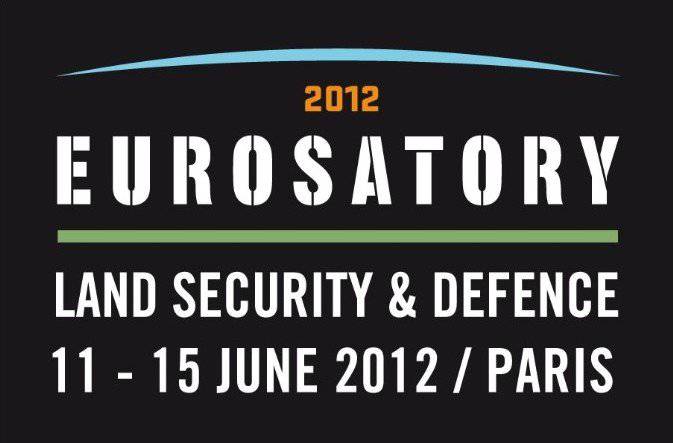 From 11 to 15, June, NPO Izhmash will take part in the Eurosatory-2012 International Defense Exhibition in Paris. The plant will present popular news -
weapon
for the forces of law and order, as well as samples of the well-known military weapons Izhmash that are in demand in Europe.
Among the most awaited innovations of the exhibition are "Saiga-12" performed by law enforcement forces. It is an ideal weapon for police units in which the reliability and operational durability of a Kalashnikov assault rifle are combined with multifunctional use. A smooth-bore shotgun with semi-automatic reloading and a box magazine is equally effective with both conventional ammunition and stopping action cartridges: shot, canister, rubber bullets, etc. "Saiga-12" for law enforcement forces has a shortened barrel and Picatinny trims for setting the bar and Picatinny strips for setting the barrels and Picatinny slats for setting law enforcement forces to have a shortened barrel and Picatinny trims for setting the bar and Picatinny slats for setting law enforcement for short-range weapons can be completed with a muzzle nozzle for knocking out locks and doors. High firing speed, power, high accuracy of fire guarantee the demand for "Saiga-12" not only among law enforcement forces, but also among practical shooting athletes and hunters. A similar modification of Saygi-12 since the beginning of 2012, has been supplied to US police units.
Representatives of law enforcement agencies will also be interested in the "Bi-7-2KO" carbine, the civilian analogue of the SV-99 sniper rifle. It is designed to provide high-precision aiming shooting at a distance of up to 100 meters when carrying out counter-terrorism measures by the forces of law and order in a limited space with a mass gathering of people. The rifle is equipped with a Picatinny rail for installing modern optical and collimator sights, night vision devices of both Russian and foreign production. The rifle ensures high accuracy of shooting with small caliber .22LR and .22WMR cartridges.
Among the classic line of military weapons, the plant will also present Kalashnikov "hundredth series" assault rifles, Nikonov AN-94 submachine guns, SVD, SVDS sniper rifles, SV-98 submachine gun, Bison submachine gun, Kitolov-2M and Krasnopol high-precision artillery shells .
At the exhibition, representatives of the NGO "Izhmash" are planning to hold talks primarily with the police departments of France, which have already shown interest in Saiga and other weapons for the security forces.