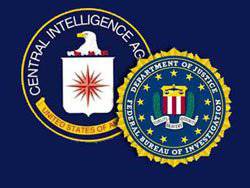 The Congressional Intelligence Committee of the United States launched an investigation into the serious leakage of confidential information from the archives of the White House, as it represents a serious threat to the security of the country.
This information appeared yesterday on the TV channel "ABC". "The shocking number of information leaks, the increased frequency of publishing sensitive data and harm to the interests of our country are totally unacceptable," said the management of the US intelligence committees.
"We are going to take measures that will identify and prevent any leaks of information, and we call for a complete impartial investigation of leaks that have already occurred," the document says.
A few days earlier, the New York Times published secret information about US special operations. In one of them was information about how the American leader Barack Obama ordered to conduct a series of cyber attacks on the computer systems of Iran's nuclear program. In the second article, the mechanisms are described in detail, as the US president chooses the right moment to eliminate the next "American enemy No. XXUMX".
John McCain, the Republican senator, suggested that the White House itself was responsible for the data leak. In his opinion, this was done in order to raise the rating of Obama on the eve of the pre-election race. In turn, representatives of the presidential administration called such statements "too frivolous."