Ukrainian Oboronprom begins mass production of the Alder missile system, fully developed in Ukraine. This was stated by the Minister of Defense of Ukraine Stepan Poltorak in an interview with the governmental newspaper Uryadovy Kuryer.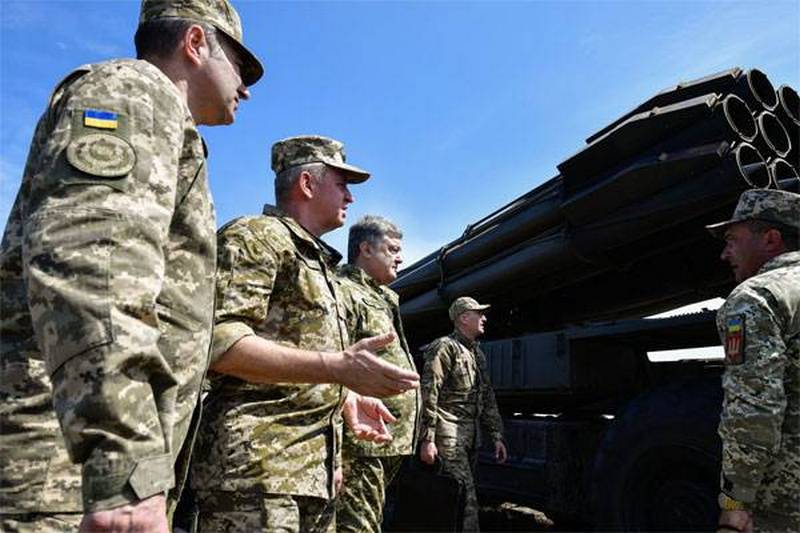 According to him, in Ukraine begins mass production of the Alder missile system, completely created from Ukrainian components. The final tests of the complex were held in 2018 year and recognized as successful. In the same year, 2018 was planned to begin mass production of the complex, but plans for production were postponed for this year.
Earlier in Ukraine it was stated that Alder is a multiple rocket launcher system with an adjustable missile flight based on the Soviet MLRS Smerch. The stated range of the complex is 120 kilometers, while "each of the twelve 300-mm missiles in the launcher is aimed at a separate target and can be controlled in flight." The missiles of the complex can be equipped with various warheads. According to the developers, the new MLRS exceeds the tactical complex "Tochka-U" in accuracy.
The secretary of the National Security and Defense Council of Ukraine Turchinov said earlier that the new Ukrainian rocket complex Alder is "ten times more efficient than the Soviet and Russian MLRS" and supposedly "a long line of foreign customers has already lined up".