The topic of problems in the Russian aircraft industry today is being actively discussed after the publication that production associations do not receive the necessary composite materials from the USA and Japan to create the MS-21 wing. The topic was continued in the form of a statement by the head of the United Aircraft Building Corporation Yuri Slusar.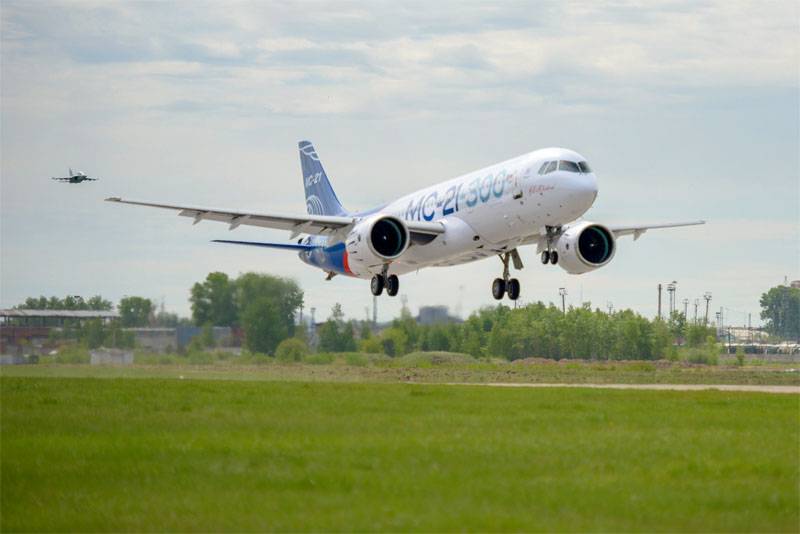 The head of the KLA noted that a decision had already been made regarding the future parameters of the wing of a medium-haul Russian passenger aircraft. The wing will be created from domestic composite materials.
Earlier it was reported that the KLA could abandon composites and create a metal wing for MC-21. However, this would lead to an inevitable change in the configuration of virtually the entire fuselage.
Slyusar noted that work on the creation of domestic analogues of Japanese and American composite materials has been conducted since 2014. Leading industry experts from Rosatom, VIAM, scientists from Moscow State University, and specialists from a number of private companies are involved in this work.
Yury Slyusar quotes the press service
UAC
:
These solutions are in the process of transition to serial production, the relevant samples are being tested, their introduction into the MC-21 program will be implemented step by step after the completion of the main certification tests as part of the overall import substitution program.
At the same time, Slyusar added that the KLA plans to appeal against the decision of the American and Japanese suppliers to refuse to fulfill their contractual obligations.