The Minister of Defense of the Central African Republic Marie Noel Coyara did not rule out the appearance of a Russian military base on the territory of the state. She said this in an interview with RIA
News
.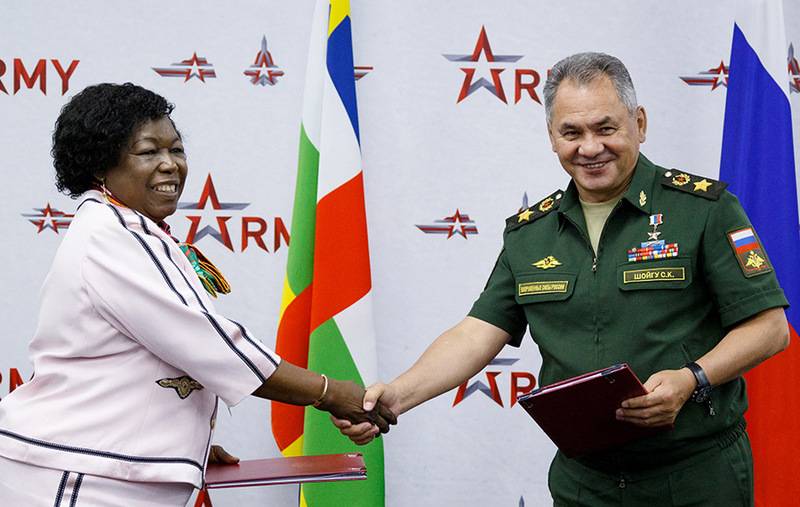 The Central Asian defense minister explained that in August 2018, an intergovernmental agreement on military cooperation was signed between Russia and the CAR, the result of which today is the training center in Barengo, where Russian military instructors are training military personnel of the republic's army. At the same time, although there has not yet been any talk about creating a fully-fledged military base of Russia in the CAR, the possibility of deploying it is envisaged by a framework agreement between the states. If the authorities of the countries decide to deploy a military base on the territory of the Central African Republic, then it will be created.
If the presidents, as supreme commanders, as leaders of the nation, decide to deploy the base, then our countries will come to this, well, we, as ministers, will already implement it
- said the Minister of Defense of the Central African Republic, adding that the army training center in Berengo cannot be considered a Russian military base, but some media perceive it that way.
The situation in the Central African Republic aggravated at the end of 2013, when clashes between militants of the Islamist Seleka group and Christian rebels opposing them occurred. At present, the situation in the country is gradually stabilizing, including with the help of Russia, which has supported the legitimate government of the republic at a negotiating level.