A great way to generate electricity is solar panels. The disadvantage today is their short life and brittleness. But this deficiency was overcome by American scientists who made self-healing panels. The size of each element that makes up the whole is small, and is only a few nanometers. With these dimensions, the elements themselves are restored, with any damage, and the energy production remains the same.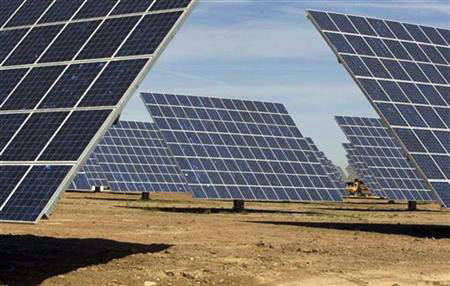 In the event of damage, the panels themselves find the missing elements using proteins, carbon tubes and other materials. The work of nano-structures is based on the process of photosynthesis. Such a panel is a material in whose structure the reactions of metabolism take place, where the body material itself, carbon tubes are an integral part of the process. On this basis, the overall service life of the entire panel increases. What was previously difficult to do like suppress recorders. Previously, sunlight interacting with oxygen molecules had a negative effect on the surface quality of the panels. As a result, the coefficient of efficiency of conversion of solar energy into electricity falls, and the panel becomes not suitable for further use.
After which the first tests were carried out. The solar panels were placed on the wings of the aircraft, which made a long flight, after which the aircraft did not land successfully. Before the preparation of the flight was used hidden video camera and radio detectorto detect espionage attempts. The flight began on September 11 at 7 in the morning hours GMT, and by 15 hours it reached an altitude of 5 thousands of meters. The average flight speed was 29 km / h. The wingspan of the apparatus is 43 meters, and weight is about 750 kg. At the helm was test pilot Jon Staton. In the course of the experiment, all the systems of solar panels were checked, which make it possible to accumulate solar energy and spend it in the dark. The number of photovoltaic cells was 9 thousand, and the 300 kg weight that fed the 2 electric motor, each horsepower 3. Case material - carbon.
The successful completion of the project symbolizes the beginning of the era of silent aircraft, small in size, and ready to fly for a long time without any recharging. Not spending a single gram of fuel on the flight, and not polluting the environment. After all, during the day, the panels accumulate solar energy, and distribute it to lithium batteries, and at night, they are powered by the engine.