The Russian military department and the United Shipbuilding Corporation (USC) continue to discuss the issue of increasing the series of ships of the type "Admiral Gorshkov" (project 22350) from four to six units, reports
Mil.Press FlotProm
citing sources in the shipbuilding industry.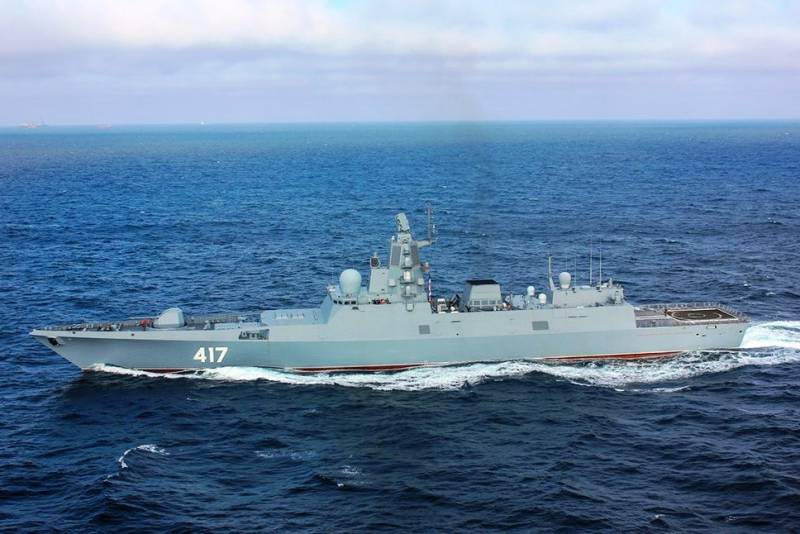 According to the interlocutor, we are talking about opening a credit line. This issue is within the competence of the Russian government.
Another industry source confirmed this information, but noted that he did not know whether the manufacturer (Severnaya Verf) received additional funding.
He said that initially it was planned to lay at least eight frigates of this project, but then their number in the program until 2020 was reduced to six, and as a result, only four ships were laid.
Until now, despite the behind-the-scenes talk, there are no two units in the plans of the state defense order, the source added.
Recall that in August 2018, the general director of Severnaya Verf, Igor Ponomarev, said that the enterprise is capable of building 8 ships of project 22350 at the same time.
Earlier, the former commander-in-chief of the Navy, Viktor Chirkov, noted that the Russian
the fleet
at least 18 Admiral Gorshkov-class frigates and 36 Project 20380 (20385/20386) corvettes are needed.
Project 22350 multipurpose ships were developed at the Severny PKB. Their displacement is 5 thousand tons, length - 135 m, width - 16 m. Speed ​​- up to 29 knots, autonomy - up to 30 days. The frigate is armed with 16 Caliber or Onyx missiles, as well as the Polyment-Redut anti-aircraft system.
Project 22350 should be replaced by project 22350M, which was named "Super-Gorshkov" among shipbuilders. At the end of 2018, Severnoye PKB received an order for the preliminary design of the updated ships. The work should be completed by November of this year.