There are reports from Syria that the Russian military police have entered the Syrian Manbij. Recall that this territory of the Syrian Arab Republic was patrolled by Turkish and American troops for a long time. After Trump's announcement of the beginning of the withdrawal of the American military contingent from Syria, Syrian troops entered the city, joined by several armed Kurdish troops.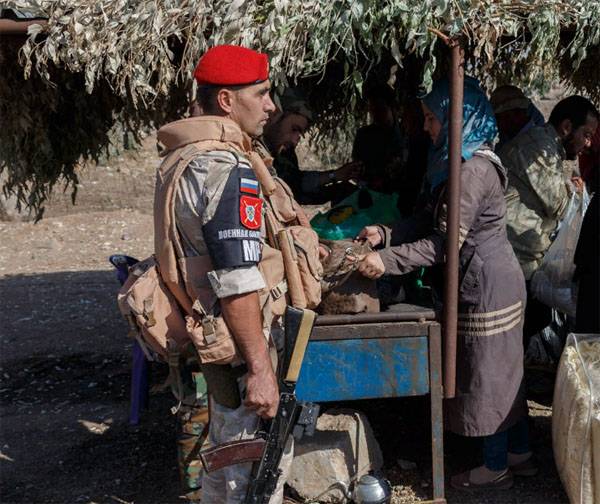 Manbij is a Kurdish city. It is located near the Turkish border. This fact, as well as the fact of the withdrawal of American troops from there, raised fears that Turkish troops might launch a wave of anti-Kurdish actions. In particular, Turkey managed to pull a significant amount of military equipment to the borders with the SAR, as they say in Ankara, in order to fight the Kurdistan Workers' Party. In Turkey, this organization is considered terrorist.
The entry of the Russian military police in Manbij is called upon to guarantee security in this Syrian region.
Earlier, several Kurdish delegations arrived in Damascus with the intention of the authorities to protect the Kurdish population of northern Syria. The Syrian leadership has given such guarantees, but on condition that the Kurds provide comprehensive assistance to the CAA in the fight against international terrorist groups, including ISIS (* banned in Russia).
RIA News
quotes the statements of the representative of the military police of the Russian Federation Yusup Mamatov:
Today, we started patrolling the security zone in the area of ​​Manbij and its surroundings. The task is to ensure security in the area of ​​responsibility, to control the position and movement of armed formations.