The British company OpenWorks Engineering has developed a pneumatic "bazooka", designed to combat small civilian unmanned aerial vehicles, which have recently been increasingly used to carry out terrorist acts. As transmits
"Warspot"
With reference to the press service of the company, testing of the new "pneumobazka" took place as part of the NATO exercises NNTEX-18C.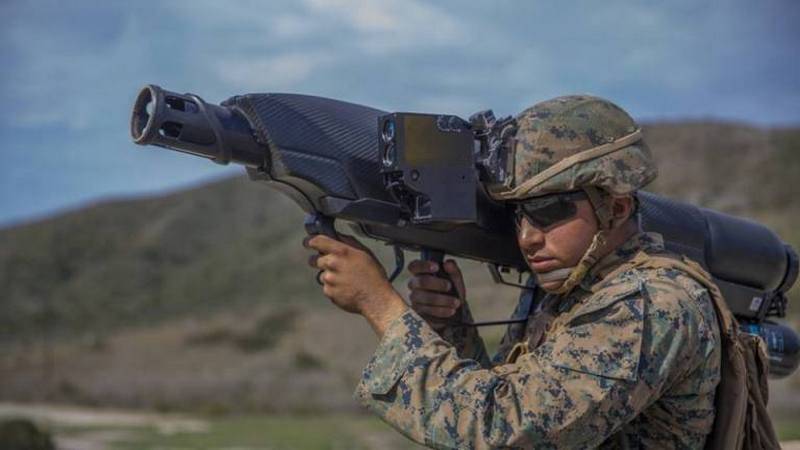 According to the press service of the company OpenWorks Engineering, the US Marine Corps, during which the SkyWall100 drones were used, was held at the end of last year on the basis of the Quantico US Marine Corps. During the exercise, the Marines tested various systems to deal with small commercial drones.
According to the developers, SkyWall100 weighs 10 kg, and is capable of intercepting UAVs at heights up to 100 meters. The device is equipped with a "smart sight" Laser-Equipped Smartscope, which automatically calculates all the data and programs the projectile. Operator actions are minimized: aim the bazooka at the target and press the trigger. Night mode of the sight allows shooting at night. Compressed air from a cylinder is used for the shot. Different types of projectiles are developed for the device: training, with a net, with a net and a parachute , with an electromagnetic pulse.
The company said that they are developing three types of new device: SkyWall 100 - a model for shooting from the shoulder; SkyWall 200 - the easel version of SkyWall 100; SkyWall 300 - stationary automatic installation.